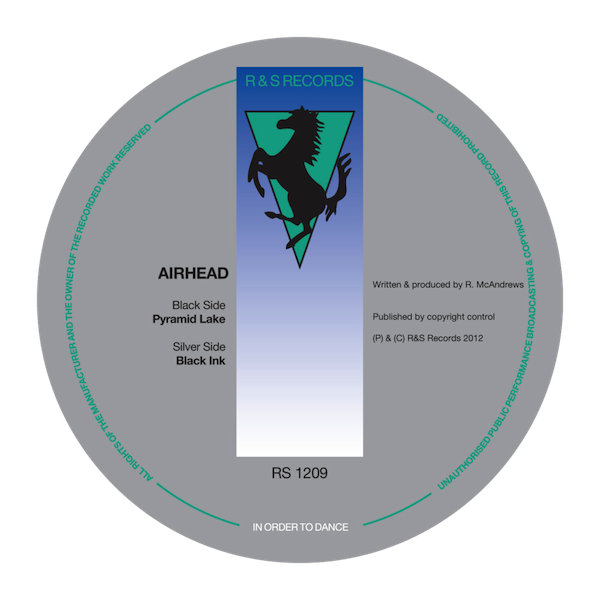 Since emerging out of the ether alongside James Blake with their stunning collaborative 'Pembroke/Lock In The Lion' 10″ on Ramp Recordings' esoteric offshoot Brainmath in 2010, Airhead has kept a relatively low profile. Rather than monopolising on the hype he has instead chosen to focus his attention on sculpting a concise, crystalline body of work that continues to stand up immaculately after innumerable listens. Following a stunning second single for the label, 2011's hushed 'Paper Street', earlier this year he joined the flourishing R & S Records roster with the beautifully strung out Yeah Yeah Yeahs sampling 'Wait' and expansive throb of 'South Congress' in March of this year.
New single 'Pyramid Lake / Black Ink' sees him defying anything close to artistic definition as he turns his focus towards the dance floor, albeit in his own deconstructed, highly idiosyncratic way. 'Pyramid Lake' is a whirlpool of juxtapositions that somehow comes out as the most ingeniously off-kilter banger that you will hear all year. Jarring whip-crack snares collide with tumbling live drum fills, smooth pads drip over heavy bass hits and soulful vocals are warped into maniacal spectres as Airhead carefully constructs a controlled cacophony.
'Pyramid Lake / Black Ink' is out on Monday with the promise of an album in the works for the label, but in the meantime you can stream 'Pyramid Lake' in its entirety below.