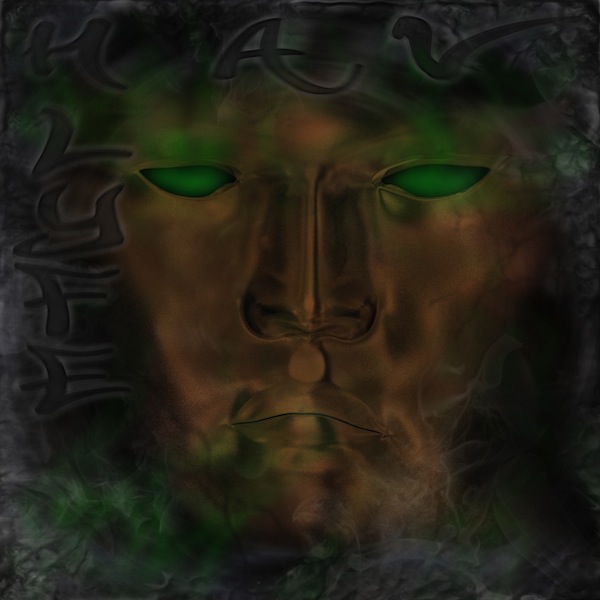 From the first two releases on Sonic Router it would be pretty hard to identify the label's presence or gauge their future output; moving from the decaying hip hop instrumentals that made up Torus' self-titled debut EP to the percussive chaos that ensued on Wattville's 'We Jostle' EP without so much as flinching, it is clear that here we have a label driven not by any easily defined sonic aesthetic but by a deeper personal connection to the music. For Sonic Router it is not a question of 'future bass' this or 'beat driven' that, it is a matter of quality and substance regardless of any other constrictions. This week the announcement of their third release has eloquently cemented this and identified the label as one set to leave its mark. The ten-track self-titled debut album from shadowy producer Hav Lyfe is due for release in February next year.
'Hav Lyfe' is the label's most esoteric release yet, offering ten tracks of rough, shapeshifting experimentation. Built from hypnotic loops, visceral textures and enveloping soundscapes, the tracks play out as if improvised, seeming to coalesce of their own accord in the way that organisms naturally evolve over time to form the best constructed version of themselves. This hazy, ordered chaos is seemingly informed by Hav Lyfe's rough production processes, working on an old Pentium and recording straight into an MP3 player. Unified by this rough-spun approach, the album manages to work its way through a lot of ground, pulling the listener in at each turn. From the lumbering arpeggio on 'bb' that is slowly pushed and pulled out of shape to the deconstructed music box melodies of 'U Aint Bout Dat Lyfe' via the astral groove of 'My Man Kelly Moon From The Gavin' and the decaying devil mix strings on 'No Title 22', 'Hav Lyfe' is a treasure trove of mesmeric oddities. When he says "This music is just for me, it keeps me sane", you immediately get a feel for exactly how this album was conceived.
Check out previews of the album below and grab a free download of 'Aztec' via XLR8R while you wait for the release at the top of next year.