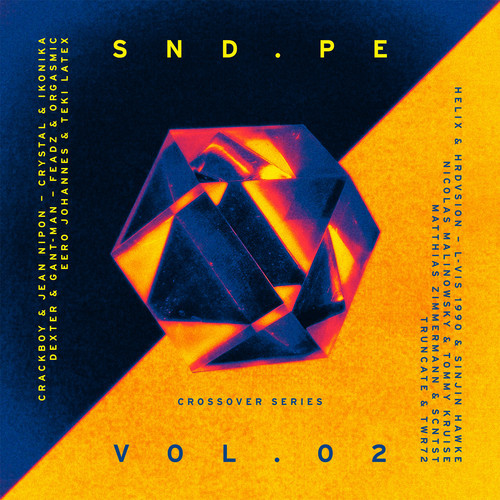 Following a trio of collaborative EPs that have seen Bok Bok & Tom Trago, Joakim & Bambounou, and Surkin & Todd Edwards team up in respective pairs, today Sound Pellegrino have a released a full length collaborative album in the form of 'SND.PE Vol. 02: Crossover Series'. On the album Night Slugs co-owner L-Vis 1990 and Pelican Fly mainstay Sinjin Hawke team up on new track and definite album highlight 'The Pit'.
This is not the first time the pair have collaborated, having aired 'Flash Alert' on Hawke's video-only Fractal Fantasy label back in November last year, and 'The Pit' travels down a similar path. Warming layers of sub-zero atmospheres with juddering, scattershot rhythms and buoyantly squirming synth strokes, the track never quite forms into a coherent or defined structure, mischievously wriggling its way through its five minute duration and leaving plenty of wrong footed dancers and disoriented listeners in its wake.
You can pick up a copy of 'SND.PE Vol.02: Crossover Series' now on iTunes.