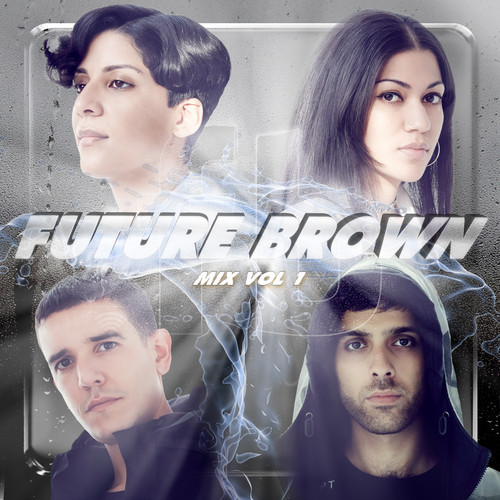 Ahead of the release of their highly-anticipated self-titled debut album on Warp Records later this month, Future Brown have dropped their first mix on their website.
The 30-minute mix succinctly ties together the intertwining threads that make up their forward-thinking sound. Blending hip hop, grime and global club music influences – including a selection of their own material – the mix is a tantalising taste of what we can expect from the album when it drops on 23rd February.
Check out the full mix tracklist below and head to their website to stream or download it: http://futurebrown.com/.
Tracklist:
1. Future Brown Ft. Tink – Room 302
2. Migos – Take Her
3. Johnny May Cash & Rock – Idk
4. Future Brown – Wanna Party5. Shawnna – Now U See Me
6. King James – 30 Clip
7. Metro Thuggin – Warrior
8. Remy Ma – Rapid Fire
9. Ciara – Keep On Looking
10. Future Brown Ft. 3D Na'tee & Tim Vocals – MVP
11. Yayoyanoh – Giik
12. Future Brown Ft. Rikodan, Jammer & God's Gift – Speng (Vocal Remix)
13. Terror Danjah Ft. Shola Ama – With U
14. Rich The Kid – Buy You Diamonds
15. Ca$h Out – I Want The Money
16. Drippin – Kyoto (riko Dan Vocal Special)
17. Twista – Ferocious
18. Future Brown Ft. Dirty Danger, Roachee & Prince Rapid – Asbestos
19. Kid Ink Ft Ty Dolla $ign – Dangerous
20. Normal Nada – Xapatadas S¢nico
21. Hollywood Luck – Testarosa
22. DJ Marfox – Bora La
23. Future Brown Ft. Shawnna & Dj Victoriouz – Talkin Bandz VIP