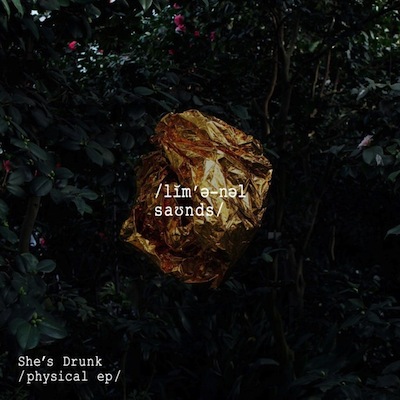 SHE'S DRUNK – PHYSICAL EP
(LIMINAL SOUNDS – LMNL004)
1. Talk To Them
2. The Wild Yard
3. Mariah Believe
[Bonus] Sluty
Release Date: Mon 22nd September 2014
Format: 12″ & Digital
The newest artist to join the Liminal Sounds stable is Berlin-based producer She's Drunk, who will be taking the helm for the fourth release on the label, the three-track 'Physical' EP.
Featuring three very different but equally effective approaches to the dancefloor, the new record is a succinct showcase of She's Drunk's intricate, energetic and deeply idiosyncratic take on club music, which is positively brimming with invention.
A-side track 'Talk To Them' is a fierce introduction to the EP, spraying clashing vocal samples and rapidfire jungle breaks over pulsing bass tones to deadly effect. Up next, 'The Wild Yard' switches things up entirely. Stretching vocal samples into bizarre new forms over a taut dancehall rhythm, it is as addictive as it is alien. Completing the trio of tracks, 'Mariah Believes' takes yet another left turn, featuring playfully manipulated vocals over a bumping, low end heavy instrumental.
If you buy the 12" you will be able to redeem bonus track 'Sluty', a propulsive club track driven by pounding kicks and tense, spiralling synths.