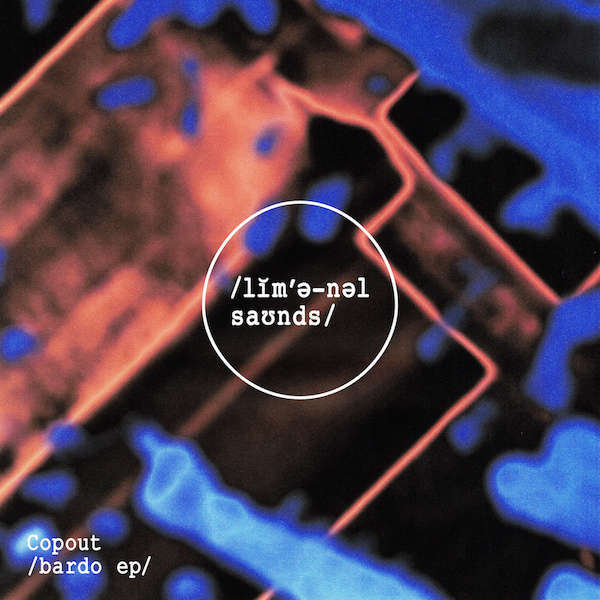 COPOUT – BARDO EP
(LIMINAL SOUNDS – LMNL007)
1. Further
2. Slate
3. Timecode
4. Further (Reprise)
Release Date: Mon 22nd June 2015
Fresh from his contribution to our recent 'Liminality 01' compilation, we are extremely pleased to announce Copout's debut EP for the label, 'Bardo'.
Over the last couple of years, Copout has carved out a name for himself with a string of solo and collaborative releases on labels like Soukouch Ethnik, Freshmore and Paradisiaca. Building a distinctive sound that balances propulsive, club-ready rhythms with rich, emotive melodies, his music wriggles free of the constraints of the dancefloor and transcends the confines of the club.
This refusal to adhere to traditional sounds or structures runs through his new four-track EP. Copout deftly balances the visceral impulses of peak time dancefloors with a delicate melodic touch, bringing 'Bardo' to life in a vivid and deeply immersive environment.
Opening track 'Further' sets the EP in motion with a dramatic flurry of sweeping synths and tumbling kicks. Copout funnels this propulsion into a tense energy on second track 'Slate', wrapping icy melodies around a steely percussive backbone. This rhythmic edge continues through 'Timecode', acting as an anchor for the labyrinthine melodies that unfurl around it. The EP fittingly finishes on the mournful procession of 'Further (Reprise)', before drifting off in to the night.