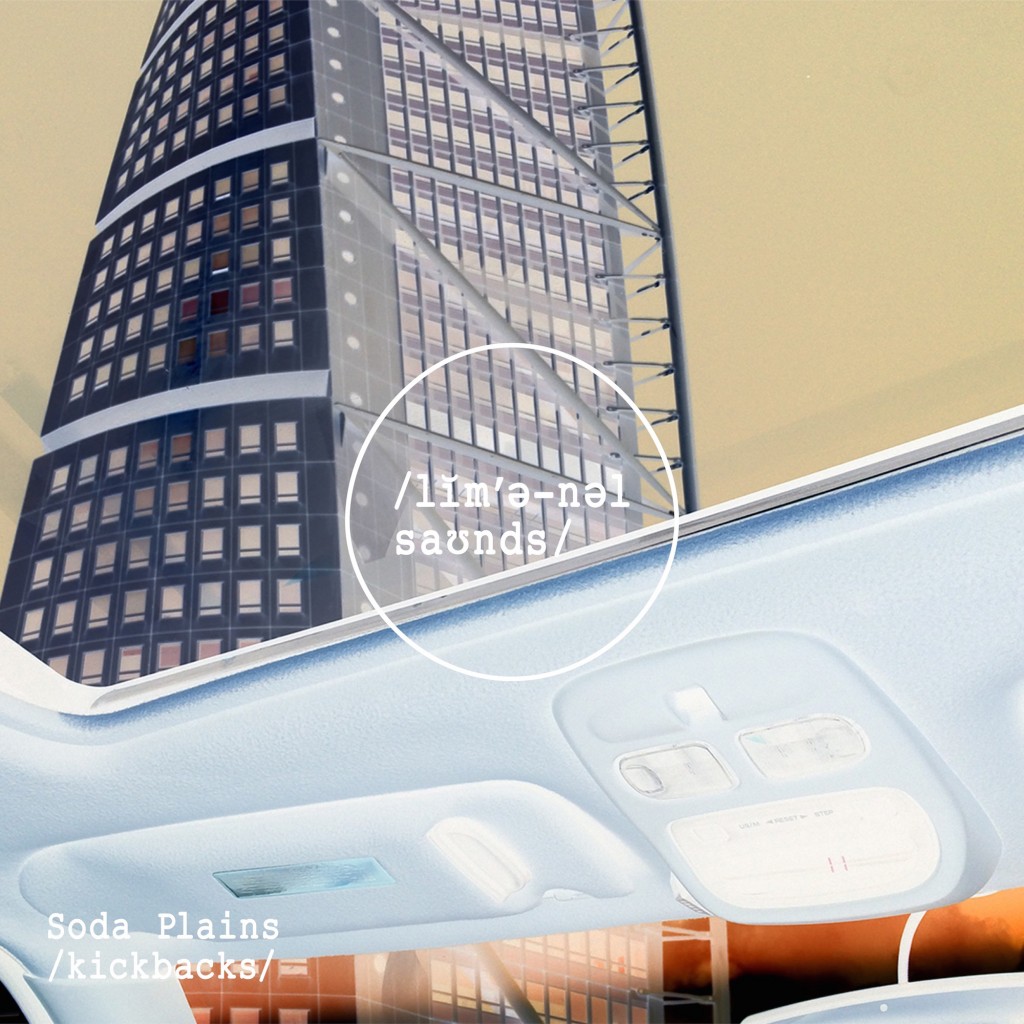 SODA PLAINS – KICKBACKS
(LIMINAL SOUNDS – LMNL008)
1. Chandemic
2. Revolving Door
3. Brisance
4. Shuttered
Release Date: December 2015
We are excited to welcome Soda Plains to the Liminal Sounds roster for the release of his new EP, 'Kickbacks'.
Stepping out with one of our favourite records of last year in the form of his debut for Renaissance Man's Black Ocean imprint, Soda Plains has consistently proven himself as an impressive talent with the clutch of original material that has found its way online since.
At once precise and chaotic, intricate and emotive, Soda Plains' music melds a sprawling array of influences in unique and unpredictable ways that have the capability of turning a dance floor inside out. On the four-track 'Kickbacks' EP, he deftly shifts his propulsive rhythmic patterns and crystalline melodies as he explores a spectrum of different tempos.
Drifting in on a wave of shimmering melodies, 'Chandemic' unfurls over constantly evolving structural foundations as it twists and turns, spits and stutters forward in a dreamlike state. 'Revolving Door' interrupts any sense of quiet as it emerges from a tangle of percussion to coalesce into a kinetic mass of scattershot drums and pristine melodies.
'Brisance' breaks things apart once again in an explosion of shattered rhythms and fragmented, metallic melodies before Soda Plains turns this energy in on itself once again on the disembodied pleas of poignant EP closer 'Shuttered', drifting back in to the ether from which the EP emerged.