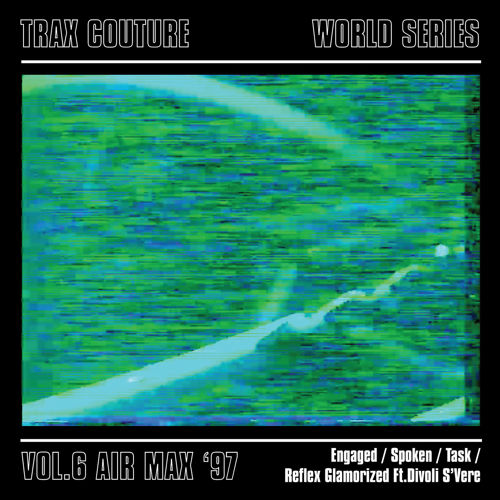 Our boy Air Max '97 returns with a new four-track EP, this time for Trax Couture. The new record, which follows his 'Progress and Memory' and 'Fruit Crush' EPs for Liminal Sounds, is the sixth instalment of Trax Couture's ongoing World Series.
Joining the ranks of previous World Series contributors Rushmore, Imaabs, Sylvere, Dreams and Akito, Air Max '97 delivers four stripped back club tracks with plenty of his trademark flare. From the bounding, drum-focused 'Engaged' to the fluid, shimmering 'Reflex Glamorized' featuring Divoli S'vere, each track is imbued with the playful energy that makes his tracks so distinctive.
Stream the EP below and pick it up direct from Trax Couture here. Air Max '97 has also just dropped a brilliant new mix for Dummy Magazine, which you can download from their site here.