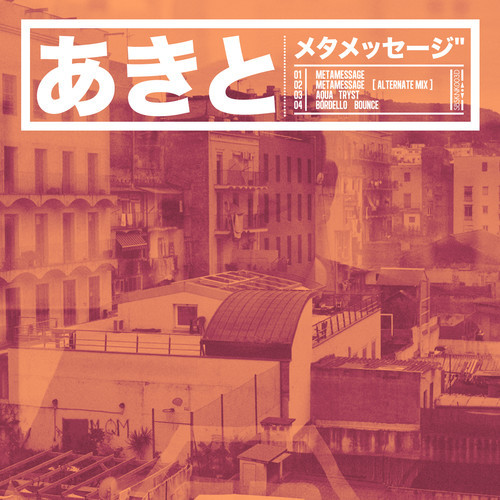 London-based club night turned record label Sub Skank are set to kick off 2014 with a new EP from founding member Akito. The four-track 'Metamessage' EP will follow his debut 'Unaquainted' single from earlier this year and is set for release on 10th February.
Already picking up early DJ support from Ikonika, Brackles, Mr Beatnik and Last Japan amongst others, 'Metamessage' is the debut solo EP from 27 year-old beat-maker Akito Hearnshaw. Drawing on elements of Grime, House, UK Funky and Dancehall across its four tracks, the EP delivers a selection of fresh sound system testing club music.
The EP opens with the rugged title-track, 'Metamessage'. Harnessing elements of all of Akito's influences, it combines a sharp 4×4 drum pattern and stuttering percussive fills with a grimey square wave synth hook to create a powerhouse, peak time club production. The release also features an alternate mix of the track, which trades in the stomping 4×4 beat for a sparser, broken rhythm as it ups the tempo and increases the pressure.
Akito then delves deeper and darker on 'Aqua Tryst', the soundtrack to a recurring fantasy. Stripping back the melodies, he builds an impactful 8-bar arrangement which harnesses the energy of his early Grime influences, blending layers of tumbling percussion and drawn out waves of ambience into an incisive, industrial club cut. Switching things up again, the EP closes with 'Bordello Bounce', a lean and propulsive drum track which pairs its dancehall-tinged groove with heavy sub bass hits and a fog of white noise.