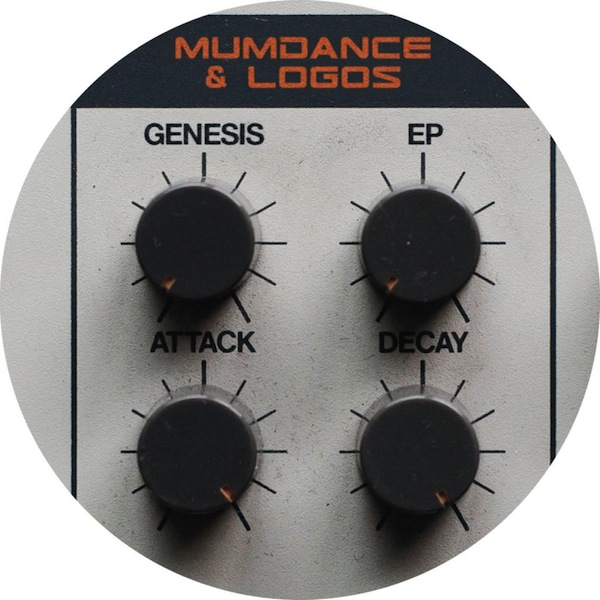 Mumdance and Logos' ongoing creative partnership continues with their first full EP for Dusk & Blackdown's Keysound Recordings imprint, following their contribution to the 'This Is How We Roll' compilation from earlier this year.
The four tracks on offer on the 'Genesis' EP are some of the most original and impactful to come out of the Keysound camp in a while, which is a strong statement given the calibre of releases the label has been putting out this year. Managing to combine passages of full throttle sonic onslaught with moments of beautifully immersive sparsity – often in the same track – 'Genesis' is a definitive statement from two artists enjoying a period of particular creative energy.
Opening the EP is 'In Reverse (PIV)', a rewired take on the original from the aforementioned Keysound compilation. Drawing the track's dance floor abstraction even further out into the abyss, the beam of icy ambience that stretches out the intro eventually gives way to a gut punch of tumbling reversed percussion over a fluid jungle bassline. 'Turrican 2' then flips pulse-era grime with its restless structure and scattershot percussion before the 12″ mix of 'Wut It Do' (which will also appear on Logos' forthcoming album for the label) introduces chopped up breaks and a brilliantly cut Clipse vocal sample in to the mix to up the energy levels even further. The final track of the EP then sees Mumdance teaming up with Mao on 'Truth', a profoundly idiosyncratic club track that pits juddering rhythms against glacial synths and the scattered remnants of a drum line.
Following a series of one off tracks from the pair, the 'Genesis' EP feels like a proper mission statement for their ongoing collaboration – one which you would be well advised not to sleep on. With an EP due on Pinch's Tectonic label shortly, as well as Logos' debut album 'Cold Mission' for Keysound later this month, there is evidently a lot more to come from both of these artists.