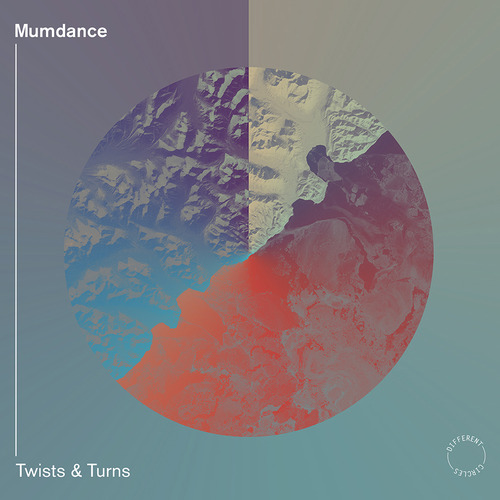 Following a two-year hiatus from making music, Mumdance has returned revitalised of late. Having overhauled his studio and stepped out of his usual working processes, a string of potent productions over the last couple of months, including standout collaborations with Logos for Keysound and Tectonic, have hinted at a fresh outlook. Now he has dropped the 'Twists and Turns' mixtape documenting a wealth of the new material he has been hidden away diligently crafting over that period.
The mixtape features thirteen original productions and collaborations that run the gamut of sounds from expansive ambience to claustrophobic grime mutations. From the beautiful, rousing opener 'Demographics' to his recent deconstructed grime experiments with Logos, via the primal drive of 'Dragon Egg' and the otherworldly 'Amiga 500' amongst others, their is a diverse spread on offer that is tied together by its incisive rhythms, skewed melodies and rich ambience. This is a decisive statement from a producer that has taken some time out only to return more focused and single-minded than ever before.
The mixtape is available as a free download in exchange for just a simple 'like' or a 'tweet', so make sure you go and grab that now. There is also a launch party at Notting Hill Arts Club on the 14th of this month, full details for which are here.