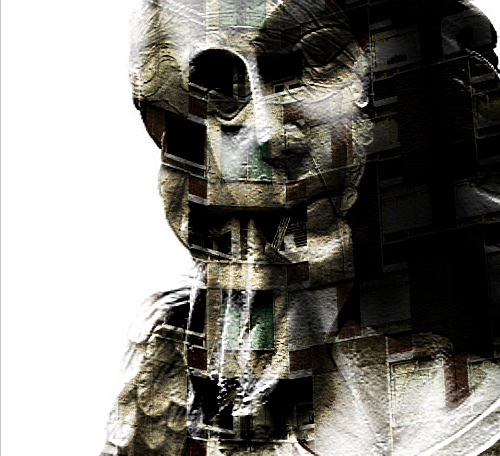 Continuing in a series of self-released tracks that has so far included the relentless 'Calm Your Hype' and ethereal 'Revolt', Visionist has just dropped a new four-track EP via his Bandcamp. The 'Crying Angels EP' features three remixes along with new original track 'Your Eyes Were Green' and sees the producer exploring the sinister emotive qualities of his synthesised vocal samples.
Taking on grime classics 'Functions On The Low', 'Champion VIP' and 'Bazooka', Visionist lends their iconic melodies a uniquely ominous and otherworldly quality, building choirs of disembodied chants that move from poignant to maniacal. Original track 'Your Eyes Were Green' finishes the EP in very much the same vein, adding unstable percussive kinks and dread pulses to the swell of lost souls.
Visionist has an EP due to drop on the Berlin-based Leisure System label in the coming months, so make sure you keep an eye out for that.