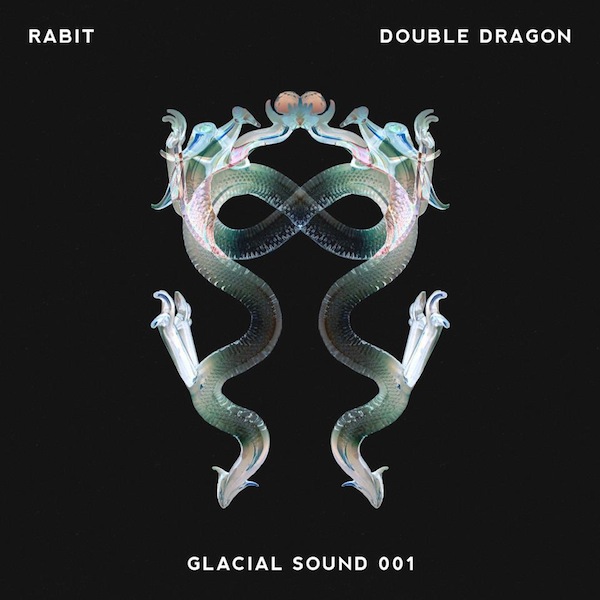 RABIT – DOUBLE DRAGON EP
(GLACIAL SOUND – GLACIAL001)
1. Double Dragon
2. Black Dragons
3. Wolf Spider
4. Wolf Spider (Epoch's Soundboy Demolition Mix)
5. Double Dragon (Logos Remix)
Release Date: Mon 17th June 2013
This transatlantic link up between the newly minted Irish Glacial Sound label and US producer Rabit is a fierce one that will undoubtedly place both label and artist firmly on the map. The five tracks on offer on the 'Double Dragon EP' perfectly embody the exciting results that instrumental grime is currently heralding and promise a lot more to come from both parties.
Following his uncompromising contribution to the recent Keysound 'This Is How We Roll' compilation, previous LS mix series contributor (Vol.25) Rabit builds upon those foundations with the three original tracks that feature here. Fragmented, brutal and otherworldly these tracks are visceral and cinematic in equal measures, capable of causing destruction on a soundsystem when deployed correctly. From the strung out intensity of the title track's warped strings and incisive bass to the lurching power of 'Black Dragons' and the weightless fury of 'Wolf Spider', each track harnesses its own power sideswiping the listener with writhing twists and turns.
Remixes come from NZ producer Epoch and Logos, who each deliver sharp and individualistic re-imaginations of their source material. While Epoch channels the Tectonic sub pressure of 'Wolf Spider' into a lumbering march, Logos deconstructs the title track in inimitable style, leaving only the skeleton of a rhythm carried by its stinging bass pulses as he draws out the strings into strangely poignant shapes.
Both challenging and rewarding, this EP is essential listening from an artist and label you would do well to keep a close eye on.