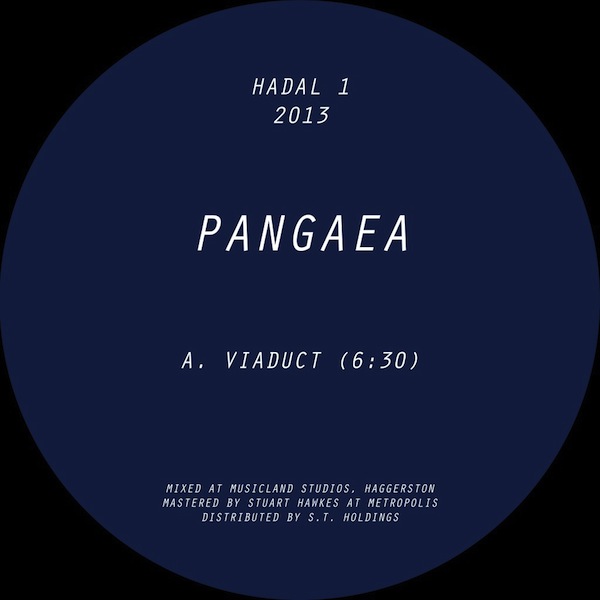 Of the triumvirate that make up Hessle Audio, Pangaea is perhaps the one that draws the least attention, but while he is content to quietly work away at crafting his own take on UK underground sounds his recent output has been some of the most inspired and inventive to come out of their camp. Just look at his 'Release' EP at the tail end of last year as an example of his recent evolution. Now he has announced that his new three-track EP will be coming through his own Hadal imprint, and it is his some of his most inimitable work to date.
He is keen to state that the new Hadal project is not meant as a label in tradional terms, describing it in a recent interview with Fact as "a series of self-released records, with no plans or timescales or anything like that." While we will have to wait and see how this pans out in the long-term, the first release from the new venture is the  'Viaduct' EP, a dizzying and powerful exploration of the murky borderland between techno, hardcore and jungle. Picking up where the last EP for Hessle left off, the three-tracks on offer here are a more focused distillation of these ideas, packed with fizzing rhythms, robust low end and warped atmospherics.
Stream previews of each of the tracks below ahead of its 3rd June release date.