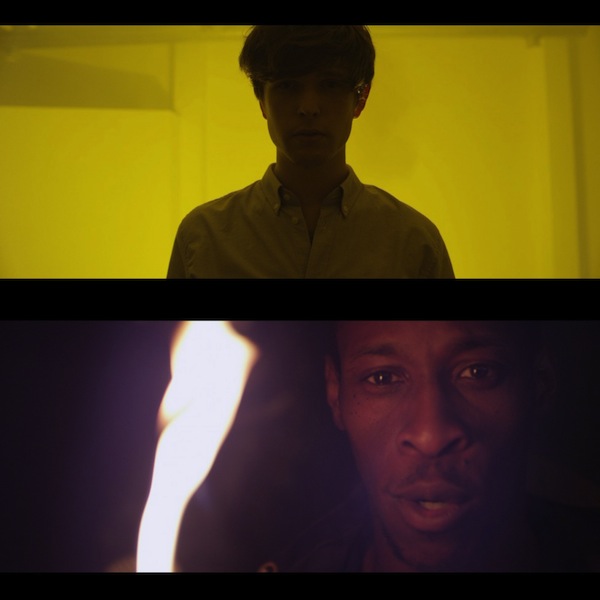 While James Blake's rise to prominence has been well documented, and deservedly so, it is his work under the lesser known Harmonimix alias that has provided some of his most unique and interesting material to date. The project which is dedicated to deconstructing and warping often unsuspecting source material into alien new shapes has tackled 'A Milli', 'Bills Bills Bills', 'Miss Jackson' and 'Roll With The Punches' with bewitching results. However, of all these experiments it is his Trim rework that has undoubtedly been the source of the most excitement.
Since a clip of 'Confidence Boost' first appeared as a rip from Hessle Audio's radio show over two years ago, it has managed to remain the centre of excited discussion and hopeful anticipation ever since. Just as it looked like the track would end up a lost dub, trapped in the confines of a grainy radio rip for all eternity, R & S Records have come to the rescue giving the Harmonimix project its first official release backed by a second rework, 'Saying'.
Taking the original sample from the largely acapella track of the same name on Trim's 'Soulfood Vol.2' mixtape, Blake's treatment of the vocals imbues the lyrics with a striking urgency that resonates around the 'Strike a pose' refrain. As the scuffed percussion tumbles ever forward over cavernous sub swells, Trim's vocals are contorted and mangled into  a chorus of otherworldly spectres that match the trajectory of the synths as they build from soft harmonic strokes into dissonant haywire slashes that strike through the track as it spirals out of control to its chaotic climax.
Watch the beautifully shot video directed by Rollo Jackson below and cop the EP now on R & S Records.
Strike a pose.