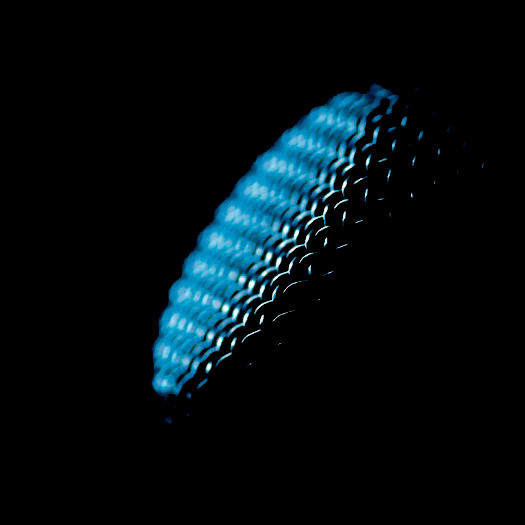 Keysound has long been a bastion of UK underground music in its most pure and visceral forms, but following a long gestation period it feels like the label has now truly found its rhythm and a roster with the music to truly articulate its vision. More recent releases from the likes of Beneath, LHF and Logos – not to mention Dusk & Blackdown's own sophomore LP 'Dasaflex' – have tangibly upped the levels and the new EP from Wen continues to keep that bar extremely high.
2012 was undoubtedly a pivotal year for Wen, bubbling up with a string of darkside dubplates which are now starting to come to fruition. Eschewing the soulless linearity and predictability that continues to envelop club music, he sits at the front of an exciting new wave of producers finding fertile creative ground in the murky shadows of soundsystem culture. Following impressive releases on Egyptian Avenue and South Fork Sound, the four track 'Commotion' EP is the best insight yet into the dark forces at work in his music.
Drawing from dubstep, dark garage and grime in equal measures, the four heavyweight productions on offer here distil perfectly the threads that unite the UK's rich underground heritage. Not wasting even an ounce of energy, they feed off the tension between their precision-tooled components, riding a wave of chilling minimalism and powerful bass weight. From the icy stabs and warping sub lurch of the title track to the scattershot percussion of 'Nightcrawler', the stinging bass pulses of 'Spark It' to the drawn out strings that play out 'Road', 'Commotion' is essential listening for anyone ready for something new.
-WEN 'COMMOTION' EP IS OUT 18TH FEBRUARY ON KEYSOUND RECORDINGS