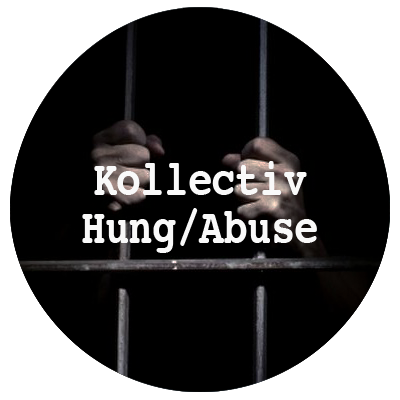 Since Kollectiv emerged last year with 'Hung', they have bided their time carefully. Keeping information about who is behind the project to a minimum and only circulating a scattering of SoundCloud clips and rips online,  it is testament to the quality of the music that has surfaced so far that they have managed to make and retain such an impact without an official release to their name. I'm really happy to be able to now offer 'Hung', along with second track 'Abuse', as free downloads via Liminal Sounds.
Over a year on since I first heard 'Hung', it still sounds as striking as it did at the time; lean and sinewy, it deftly balances the steely swagger of US hip hop with the cold aggression of grime, creeping up out of the shadows before burrowing deep into your head. Simply executed yet remarkably powerful, Kollectiv's icy synths whip through the ominous hum of the pads to create a lingering sense of dread. On 'Abuse', they transpose that same dark atmosphere to a more propulsive structure, setting the warbling, ghostly synths against deep 808 kicks and a taut percussive rhythm to deadly effect.
Grab the free downloads below and keep up to date with Kollectiv via their SoundCloud page.