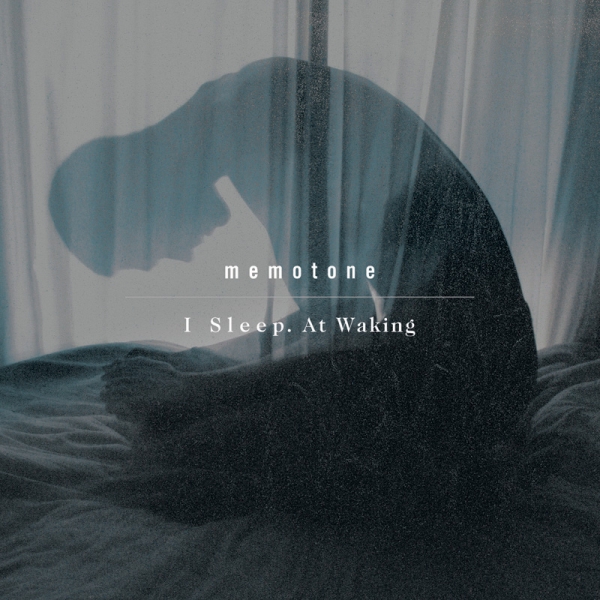 Following a series of impressive singles for Black Acre, Raised By Records and A Future Without, this week marks the release of multi-instrumentalist producer William Yates AKA Memotone's debut album. The culmination of months at work in a 400 year old cottage in the middle of the woods, 'I Sleep. At Waking' is perhaps his most esoteric and otherworldly work yet. Eschewing traditional arrangements and structures in favour of a more panoramic vision, the album is an immersive and ephemeral exploration of  Yates' wide-ranging influences.
Moving further away from the shadows of the dance floor that informed his earlier productions, 'I Sleep. At Waking' is still coloured by those influences but in much freer forms. Here the focus has shifted to a much more fragile and nuanced interplay of ambient textures and poignant melodies that is as indebted to contemporary classical music and film scores as it is hip hop and electronica. Showcasing his virtuoso musicality without ever succumbing to it, the album's deeply evocative soundscapes articulate the album's liminal consciousness brilliantly.
From the first broken shards of hauntingly dense opener 'Onset' it is clear that any previous conception of Yates' work is to be left at the door; 'I Sleep. At Waking' is a standalone body of work with its own narrative that commands full immersion. Journeying through 'Stalker"s mesmeric piano loops, freeform percussion and disembodied choirs to the whispered beauty of 'Low Light', the bottomless rhythmic wobble of 'Down Illusion' to the anti-gravitational melodies and skittering percussion of 'Rooftop', 'I Sleep. At Waking' treads a faint path but one that will etch itself on your memory for a long time to come.
As an artist with such an idiosyncratic spectrum of influences, I  wanted to get a better insight into the many components that contribute to the DNA of the album. With that in mind I called upon Yates to pull together some of things that have informed the record into what serves as a mood board of sorts and gives a wider context through which to understand and engage with both 'I Sleep. At Waking' and Yates as an artist. Moving from animations to documentaries via live drum solos and more, it proves as immersive as his music. Check it out via the link below:
-MEMOTONE 'I SLEEP. AT WAKING' IS OUT NOW ON BLACK ACRE