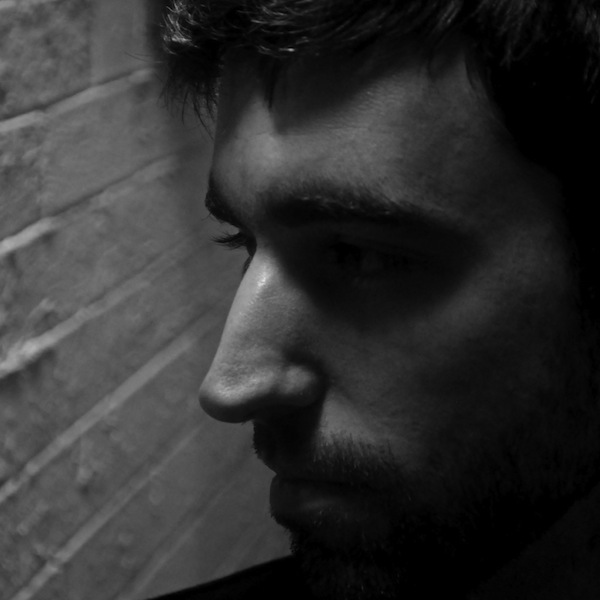 We are really happy to have RANDOMER headlining our event this Saturday. Having released on a slew of revered labels such as Soul Jazz, Super, Tru Thoughts, Hessle Audio and most recently Numbers, Randomer never fails to bring something truly unique to the table. Without ever retreading any worn sonic territory, every production is imbued with his distinctive and idiosyncratic musical viewpoint.
Having been fans of his productions for a number of years going back to early releases on Med School, it is his more recent releases that have really grabbed us. Working a slower tempo and stripping back the layers, his sparse tracks have room to engineer new grooves and paint new melodies without losing any of their urgency, impact and general stop-you-in-your tracks genius. His bandy-legged drum lines hit HARD, swinging and hitting in all the right places with shifting dynamics that rattle soundsystems. When a Randomer track comes on you will most definitely know about it.
Tracks like 'Brunk' (which featured on the Hessle Audio '116 and Rising' comp) and 'Obtuse' (which came out on Raffertie's always-on-point Super imprint) showcase his inimitable approach brilliantly and have been on constant rotation at Liminal Sounds HQ. His latest EP on Numbers typifies all of the above perfectly too, grabbing you by the scruff of the neck immediately and refusing to let go. Working a more linear rhythm on 'Real Talk' he still find the room to inject it with a bump and swing that is anything but straightforward, bursting off the grid and working the growling low end brilliantly. 'Lime Pie' takes things darker yet drawing focus on to the squirming acid line and deftly released breaks that rattle underneath while 'Stalker' draws closest comparison to tracks like 'Brunk' and 'Obtuse' building a jarring stomp that rips through the speakers.
His set promises to be really special so we caught up with him for a quick chat prior to the night to see what he is up to, his plans for 2012 and what we can expect from his performance.
Randomer – Brunk (Clip) by Randomer
First up, for those that aren't aware can you please introduce yourself…
25/M/LONDON SEEKS CROWD TO LISTEN TO REPETITIVE DRUGGY MUSIC AT LOUD VOLUME
Can you give us some background…How you got into production and what impelled you to do so? Was there any particular catalyst that spurred you on to take it seriously?
I can't pick out a single event cos there was so much music going on when I was younger. All my mates were into music in one way or another. I just always preferred writing my own music than playing other peoples. The minute you start taking anything seriously is when it dies. If you love music then don't waste your life doing something else.
What were you making when you first started out and has it been an organic process to get to where you are at now, musically speaking?
I was writing music on guitar. Imitating what I loved and coming up with my own stuff. That hasn't changed, you just endlessly refine it. It's a fucking hard process but nothing worth having in life is easy, right?
Looking over your back catalogue you have built a pretty diverse array of releases on an impressive selection of labels. Is this representative of how you approach your music and your creative processes? Do you get restless easily?
I just do what I feel like doing. When I try to force anything it just comes out as shit. But yeah I get bored pretty quickly.
Without being so direct as to ask you how you would describe your music, do you think there is anything inherent to the music you make? Any fundamental principles that tie it all together?
It's all by me. I like heavy beats
Or perhaps another way to word it would be, what are you striving to make when you start a track? Is that something you are even conscious of?
Nah if I try to do that I make shite music
Randomer – Obtuse VIP (clip) by Randomer
What makes your tracks immediately stand out to me is the focus on rhythm and the maximization of its dynamics. Is this where your tracks tend to begin life?
I just mess about. Then you get start getting into it if it's good and you're like 'ooooh yeahh' and then most of it flows out. Then sometimes you have to really squeeze the last bits out. Oohh that can be painful
Are you drawn to those same elements when listening to music by others?
Yeah it makes me wanna pump my fist. I did that while DJing at a shit venue in brick lane and someone threw a can at me. They fuckin missed though, NICE TRY.
To take this a little further, do you think that what you listen to at home correlates to the influences that can be heard in your tracks?
Anything from completely unrelated, all the way to completely ripped off and copied.
Your tracks have a really sparse, rugged dynamic with no excess weight to them that is punishing on a soundsystem. Is the way that things work on a dancefloor/sound on a system a constant factor for you in your productions?
Nah I just like heavy sounds. It's a primal urge.
Your latest EP, 'Real Talk', has just come out on Numbers. Can you tell us a little bit about those tracks and how that EP came about?
I sent 'Real Talk' to jackmaster on a whim even though at the time I thought it wasn't that good and he loved it and said 'do an EP' – so I did. Took me a while to finish it cos they are hard guys to please but it turned out well and people dug it.
Do you have any projects or releases planned for 2012?
I've got a 12" coming on Hemlock in the first part of 2012. More shiz to follow
What can we expect from your DJ set at Liminal Sounds?
Variety, hype and fist pumping
Randomer – Real Talk (clip) by Randomer
-RANDOMER 'REAL TALK' IS OUT NOW ON NUMBERS