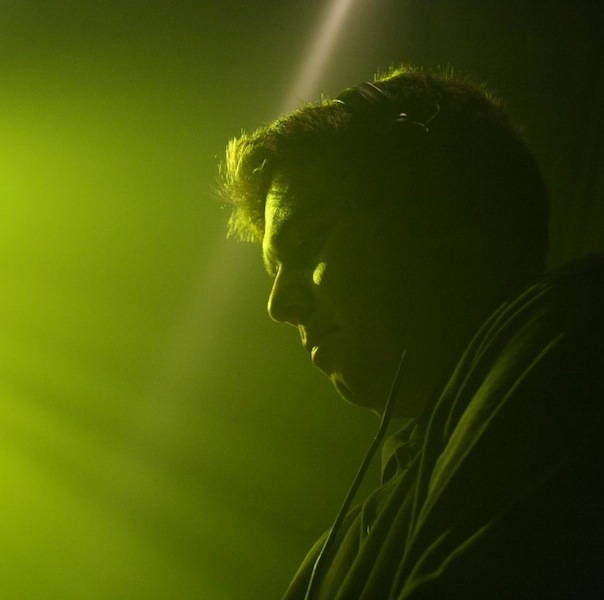 Having played a pivotal part in the evolution of the UK underground from jungle through garage and on to grime, Slimzee is indisputably one of the best and most influential DJs of the last decade. From his early days in defining garage collective Pay As U Go to his famed appearances on Rinse to possession of the most sought after selection of dubplates in the game, there is no denying his credentials. If you want any further proof check some of his infamous sidewinder sets – that should be all the convincing you need. One of the fastest and slickest mixers in the game and a true legend, his sets are never to be missed. I could ramble on here with infinite enthusiasm, but if you share even a passing interest in garage or grime you will already know all of this.
We are really excited to have Slimzee playing a special grime to jungle set for us at Liminal Sounds this Friday and ahead of the show we managed to corner him for a rare interview to get his thoughts on dubplate culture, pirate radio and the state of  grime. Check the interview below…
Hi mate, thanks for taking the time to talk to us. How is everything going?
Ok thanks mate still about, just a family man really.
Your selection of dubplates is legendary amongst anyone that has followed grime over the last ten years. Do you have any favourite dubs, ones that never leave the bag?
I love 'Saved Souls', 'Morgue', 'Smelly', 'Midnight Rmx'.
Less and less music is being released on vinyl these days and dubplate culture is fading. Do you still cut dubs now? Would you ever convert to digital?
Yes I'm only just now converting to cds but I still love the dubs.
Nowadays it is pretty much only as a producer that you get booked as a DJ. As someone that has made their name as a DJ, do you think the art of DJing has been lost to a certain extent?
I'm glad I made it as a DJ from back in the day, its funny how its turned out these days, its changed a lot.
Back in the day, pirate radio was an integral part of the scene, hearing new music and was a large part of how you made your name. Do you think the loss of a lot of pirate radio stations has had a negative effect on the grime scene?
Its a shame about the pirate radio, I loved playing on air. It's how most good DJs made their name. Rinse was the biggest station and it done a lot for the grime scene.
What do you think of Rinse going legal? You have been popping up on the station a bit more again recently. Do you still enjoy going on radio? Is that something you missed?
I love it up rinse, it's like a second home to me. I want to get a show back on there, I've been doing radio since 1994.
When you are DJing for MCs it is key that the mixing is tight and the transitions are quick, which are things that you are known for. Was this a big part of how you perfected your craft?
I used to play for the mcs and do bassline mixes and some big drops.
Some of your sets are still circulated today as some of the best and most important grime and garage sets of all time. Are there any in particular that stand out to you or that you have particularly fond memories of?
I listen back nearly every day to all the sidewinder sets I played, I loved them days. I'm gonna upload a few sets on youtube.
People are increasingly revisiting those early grime productions that are now seen as classics. What is it about those tracks and that period in time that have made them so important? Did you know at the time that they would come to be so important?
Yes at the start of a good era the classics would still be getting played and I'm glad to be a part of it and the records from then will be worth a lot.
With Eskimo Dance returning recently and the rise of labels like Butterz and Hardrive, grime is returning as a club genre. Is it good to see this revival having been a big part of it the first time around?
I'm just very glad that I was on the set up first time around, hopefully the scene kicks off again.
With the return of this, emphasis in grime is shifting back to production a lot more. What do you think of the health of the grime scene at the moment?
Well I like some of the new bits from new artists but we need more new artists in the scene.
Are there any DJs, producers or MCs that you particularly rate at the moment?
I like DJ EZ, Wiley, Slimzee.
Having witnessed the evolution of UK underground music from Jungle through Garage to Grime from the inside, where do you think it is going next?
I think it went to dubstep and now it's changing again as we speak.
What can people expect from your set at Liminal Sounds?
Strictly dubplate pressure.
-Catch Slimzee playing a Grime to Jungle set at LS04 @ Rhythm Factory on Fri 20th April alongside Youngstar, Slackk, Pedro 123, MIK + more