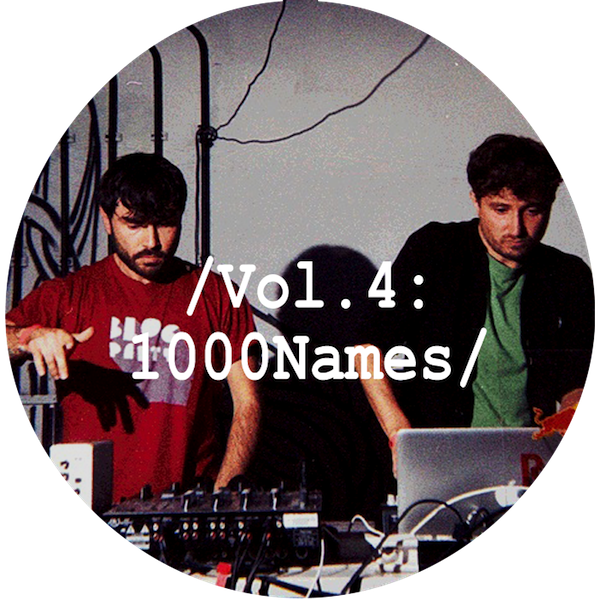 Having been a little while since the last edition in the Liminal Sounds mix series, I am proud to present something pretty special for the fourth installment, courtesy of Bulgarian production team 1000Names.
The duo's 'Illuminated Man' LP, which dropped on Black Acre earlier this year, is one of the most beautifully crafted albums to have come out this year. Laid on a foundation of hip hop, the album is set alight by the glowing embers of jazz, funk and disco. Taking you on an astral journey of tumbling rhythms and colourful synths, their mesmeric beat construction and evocative melodic sensibilities fuse together on the album to form a transcendent intergalactic vision. (You can read an interview I did with them for Kmag at the time here).
Now, the duo return with a new 12" for Black Acre and a decisive evolution in their sound. Drawing upon the fundamental elements of their music from earlier releases, the new EP sees them lend their singular production skills to a more linear dancefloor sound.
1000names – Before Sunrise / Kaleidoscope / Pocket Calculators (Lynx & Hellrazor RMX) by Black Acre Records
The latent funk and disco influences in their previous work here come to the fore, rewiring their off-kilter percussion around a steady 4 x 4 kick as hypnotizing rhythmic layers shift and coalesce with the elastic basslines to create loose, constantly evolving grooves. Built upon the locked shuffle of the drums, synths swell and crescendo, and the tracks take off into to the atmosphere, taking you with them.
Having been enthralled by the forthcoming release since the moment I heard it, I got in contact with the boys, and they have been kind enough to put together a mix for Liminal Sounds showcasing some of the tunes they have been feeling recently. Enjoy!
LIMINAL SOUNDS VOL.04: 1000NAMES
DOWNLOAD: HERE
1. Thriller #3 – Freak For You
2. Inner City – Big Fun
3. Gemmy – The 1987 Bounce
4. Afrika HiTech – Boingy
5. Kidkut – lilt
6. Hackman – Multicultural
7. Throwing Snow – Un Vingt
8. Fantastic Mr.Fox – Evelyn
9. Two Men Will Move You – The Goodbye Thing
10. Shortstuff And Brackles – Sutorito Faita
11. Lapti – Circadian Rhythms
12. Blue Daisy -?? – Raindrops EP
-1000NAMES 'BEFORE SUNRISE / KALEIDOSCOPE / POCKET CALCULATORS (LYNX & HELLRAZOR REMIX)' IS OUT ON 7th FEBRUARY ON BLACK ACRE