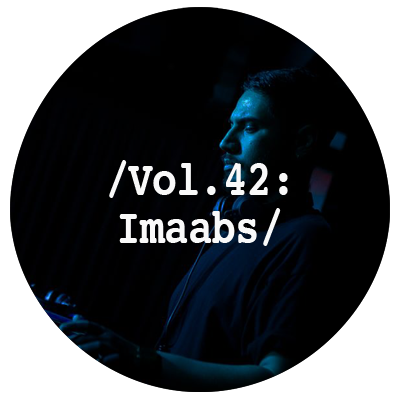 Having established themselves as purveyors of the most upfront underground music from around the world, Trax Couture are now going truly global with the launch of their new World Series. Following the inaugural release from label head Rushmore last month, the second volume is provided by Chilean producer Imaabs. In celebration of the release of new EP, which is out now, we are hyped to be premiering a special 100% production mix.
The South American's contribution to the new EP series features four tracks of stripped back, impactful club music that are primed for the dance floor. Favouring a thumping percussive approach, Imaabs' tracks are driven by muscular, propulsive rhythms, which he augments with slight melodic hooks and deft directional shifts that keep things exciting.
This lean, powerful approach can be heard throughout the exclusive production mix that we have got, which is a straight to the point dance floor session that pulls together the different strands that run through his music. The mix features tracks from the new Wold Series Vol.2 EP alongside tracks for labels like Diamante and NAAFI, with an unreleased dub thrown in too.
Download the mix below and buy Imaabs' contribution to Trax Couture's World Series here. Keep up to date with Trax Couture and future World Series installments here.
LIMINAL SOUNDS VOL.42: IMAABS
DOWNLOAD: HERE
TRACKLIST:
Imaabs – Inmersion (Unreleased)
Imaabs – Analogic Idyll (Cordon Industrial)
Imaabs – Dispositif (Beat Werk)
Imaabs – Edit #Ha (Diamante)
Imaabs – Open This (Diamante)
Imaabs – Cobra (Diamante)
Imaabs – Grafito (Trax Couture)
Imaabs – That Joint (Trax Couture)
Imaabs – White Noise (Trax Couture)
Imaabs – Cautiverio (Astral Plane)
Imaabs – Densidad Cero (NAAFI)