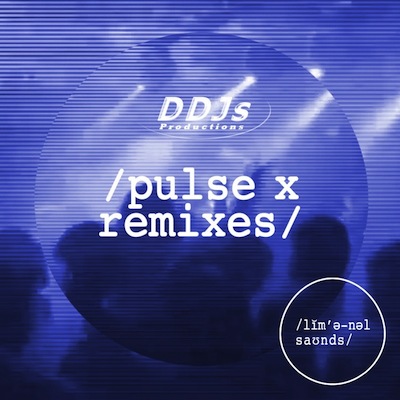 YOUNGSTAR – PULSE X REMIXES
(LIMINAL SOUNDS – LMNL001)
1. Pulse X (Visionist Remix)
2. Pulse X (Blackwax Remix)
3. Pulse X (Slackk Remix)
4. Pulse X (Pedro 123 Remix)
5. Pulse X (Elsewhere Remix)
Release Date: Mon 21st Jan 2013
Format: 12″ Vinyl / Digital Download
10 years on from the release of the original, we are extremely proud to announce the launch of our label with a selection of reworks of Youngstar's seminal 'Pulse X' featuring Visionist, Blackwax, Slackk, Pedro 123 and Elsewhere.
Widely considered to be the first grime track ever made, 'Pulse X' is one of the most important, influential and recognizable tracks the scene has ever birthed, igniting a new wave of innovation out of the ashes of UKG. Its sparse 808 snares and visceral, distorted bass tones would go on to inform the direction of the embryonic genre and flow through the tracks of hundreds of imitators in its wake right through to this day. It is testament to the lasting impact of the track that it still regularly draws rewinds in clubs every weekend, finding its way into the bags of an incredibly diverse range of DJs.
With Youngstar having generously given us the parts to work on this project as part of our remix EP series, we have now commissioned five producers to take THAT bassline and put their own unique spin on it. The result is this, a five-track remix EP paying homage to one of the most important underground tracks of the last ten years and drawing connections between one of grime's originators and a generation of producers influenced by him.
You can listen to previews of the Slackk, Pedro 123 and Elsewhere remixes below, and watch out for more information soon.
12″ Vinyl:
A.    Pulse X (Visionist Remix)
AA. Pulse X (Blackwax Remix)
Digital:
1. Pulse X (Visionist Remix)
2. Pulse X (Blackwax Remix)
3. Pulse X (Slackk Remix)
4. Pulse X (Pedro 123 Remix)
5. Pulse X (Elsewhere Remix)