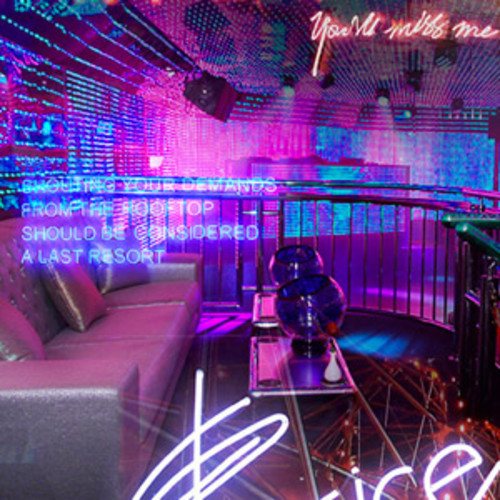 Having launched the label with a really solid but largely under the radar pair of Wiley bootlegs from Moleskin and Samename, it was the release of MssingNo's stellar debut EP at the end of last year that put the Goon Club Allstars label on a lot of people's radars. They are set to follow that shortly with a sophomore effort from label co-owner Moleskin, but in the meantime the collective have recorded a killer new mix for Dis Magazine entitled 'Layers', which is available to stream and download now.
The strong hour-long mix manages to cover significant sonic territory without ever feeling jarring, sweeping through rnb, hip hop, ghetto house, grime and more with ease across its duration. As well as featuring a selection of forthcoming label material, including music from Moleskin's forthcoming EP, tracks come from like-minded artists and extended crew such as MssingNo, Georgia Girls, Jam City, Rushmore and Neana. Head to the Dis Magazine site to get the full audio visual experience.
They will be celebrating the launch of Moleskin's forthcoming EP this Thursday at Lightbox in London with sets from Jam City, Moleskin, Goon Club allstars and Chalet & Whistleblowa. You can see full event details here.
Also worth checking out:
Hyp 170: Acre – Pinch's latest Cold Recordings recruit Acre explores his dark and experimental aesthetic on a new session for Hyponik.
SPECTRUM020 – Shriekin' Specialist – A scintillating forty five minutes of new grime from rising talent Shriekin' Specialist.
LinG – Cine Mix – Liverpudlian producer LinG drops a stunning new mix for Truants following the release of the 'Anthracite' EP on Get Some.