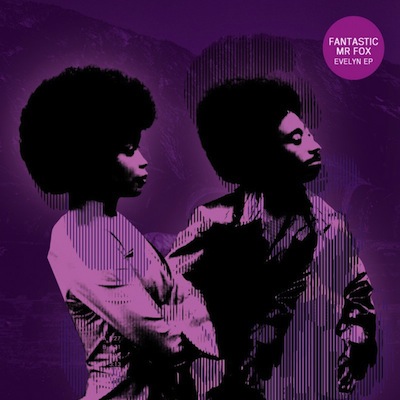 FANTASTIC MR FOX – EVELYN EP
(BLACK ACRE – ACRE021)
1. Fantastic Mr Fox – Evelyn
2. Fantastic Mr Fox – Fool Me
3. Fantastic Mr Fox – Over
4. Fantastic Mr Fox – Sepia Song
Release Date: Mon 1st Nov
It is a long way off yet, but it is never too early to get excited about a new release from the criminally underrated Fantastic Mr. Fox, so I wanted to make sure to draw people's attention to the preview of his forthcoming Evelyn EP on Black Acre which is due out at the start of November.
Drawing for his trademark clipped drums, skewed synths and bumping basslines, Fantastic Mr. Fox picks up where he left off with his stunning Sketches EP, while ramping up the soul even further. Expanding his rhythmic foundations to take in the taut shuffle of 2-step, the heartbeat pulse of house and the loose rush of RnB, he paints over them with swirling disembodied vocals and a deft melodic touch to dramatic effect.
'Fool Me' is the standout for me, channeling the synth-led RnB sensibilities of Timbaland through the bleary haze of a broken heart. Simultaneously melancholic and uplifting, it is full of understated beauty.
Coming as another beautiful 2×10″ package, this is music to cherish.