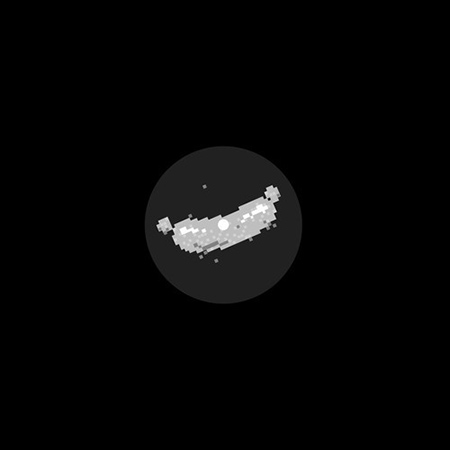 Earlier this month Viennese label Disko404 dropped its fifth release from hometown producer IZC, which is available digitally this week. The four-track 'Zig Zag' EP features a selection of raw, off the grid hardware productions that lurches between off-kilter techno and gnarled grime while maintaining a bleary-eyed swagger throughout.
Utilising a severely stripped back palette of sounds across the EP, IZC's productions are uncompromising in their approach. On the A side, the titular track offsets a twisted, stuttering rhythm against a woozy arc of synths to disorienting and hypnotic effect. On the flip, IZC then takes this intensity and applies it to the taut grime structures of 'Strings 2129' and 'Quizzical'. Finishing with digital-only bonus track 'Untitled', IZC lays out a sprawling spray of etherised synths over skeletal percussion that forms in fits and starts to relieve the building tension.
You can grab a free download of 'Untitled' via XLR8R and the full EP is available from all the usual places.