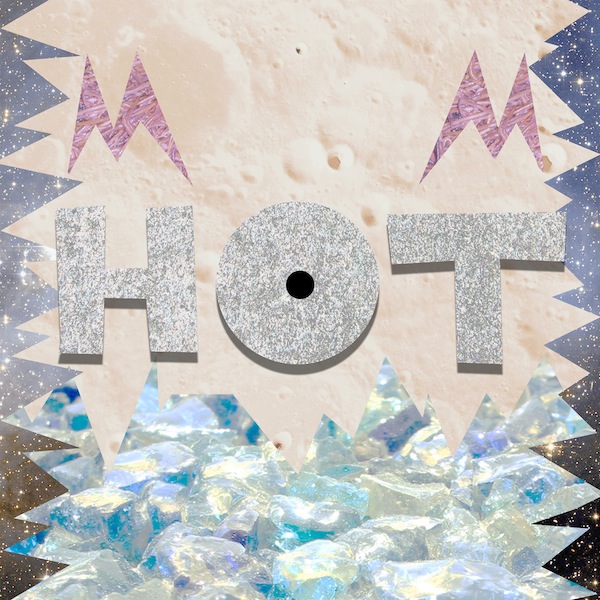 HOT SUGAR – MOON MONEY EP
(NINJA TUNE – ZENCDS316)
1. There's A Man Waiting At The Bottom Of The Stairs
2. The Kid Who Drowned At Summer Camp
3. #Mindcontrol
4. Everybody's Parents Will Die
5. The Girl Who Stole My Tamagotchi
6. 0_0
7. Coconut Powder
8. The Choking Game
9. Addictions
Release Date: Mon 14th May
Crafting his music from the sounds that can be found anywhere you choose to look for them, New York City's Nick Koenig, AKA Hot Sugar, warps his unconventional (although in many ways extremely logical) source material into brittle but beautiful tracks that marry the electronic with the acoustic. Otherworldly, psychedelic and off-kilter, his productions manage to transcend these constituent parts in their conveyance of poignant and visceral emotion. This individualist and eccentric approach to production is articulated in abundance on the stunning 'Moon Money' EP which dropped on Ninja Tune this week.
Before discussing the EP directly though, it is worth looking at the thought processes behind it which he has laid out so clearly under the self-coined banner of 'Associative Music' and its manifesto (Read that in full here). The aim of this core principle being 'To harness the psychological and visceral properties of sounds native to non-musical environments' and 'To adapt and shape the aforementioned sourced sounds, so as to discreetly reference their origins without interfering with (or distracting from) the melodies they are being used to create.' By drawing upon the sounds we are exposed to on a daily basis and using our innate associations to those sounds, Koenig hopes to evoke the latent emotional and physical reactions we have to them within his own music. As laboured a point as it may sound, it is actually one that makes a lot of sense. Further than that though, it is one that resonates through the EP in a way that immediately and inexplicably draws you in.
Full or brittle percussion and fairground melodies, the EP balances its innate sonic nuances against a direct melodic approach that is at once childishly naive and poignantly evocative. Switching in mood from the drowsy malaise of opener 'There's A Man Waiting At The Bottom Of The Stairs' to the hallucinogenic haze of '#Mindcontrol' or the heartbreaking waltz of 'The Girl Who Stole My Tamagotchi', Koenig adroitly pulls in the listener, even down to the track titles which so brilliantly reveal the essence of the music.  Rhythmically he draws on an array of influences, finding unlikely mileage in the lullaby trap beats of 'Everybody's Parents Will Die' or the slow disco groove of 'Coconut Powder', while at its melodic core it is informed by more timeless sensibilities. Underneath everything it is a beautifully sincere and vulnerable record and this is where it excels.