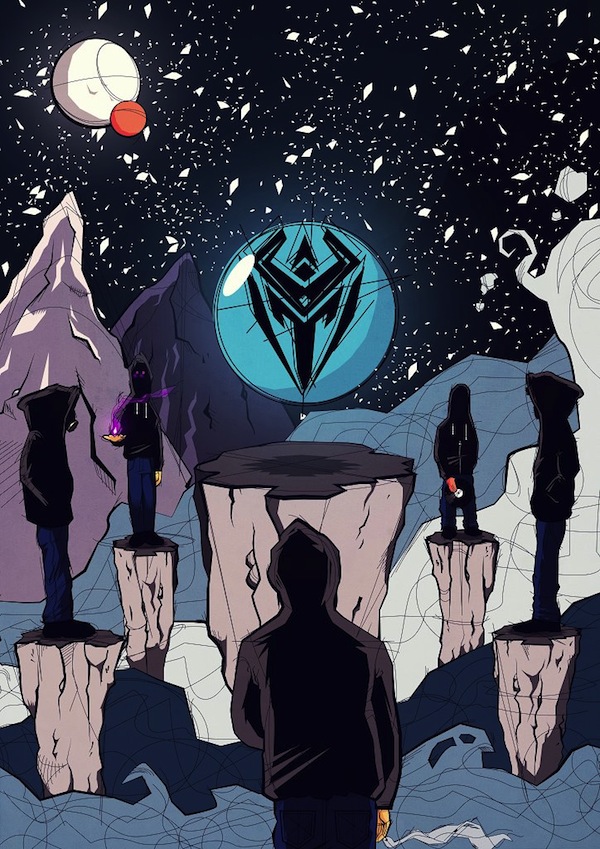 A year on from its inception, Tempo Clash has most definitely made itself heard amongst a sea of other London club nights. Having set out with a clear vision and a desire to do things on their own terms, they have continued to push the envelope not just with their unique lineups but with everything that they do. Over the past year they have played host to a diverse range of guests that includes Illum Sphere, Lone, dBridge Eprom and Slugabed to name but a few, not to mention having the most powerful crew of residents going…
On Friday 25th May they will be descending upon Rhythm Factory to celebrate their 1st birthday and will be bringing with them their biggest lineup yet. All five residents will  be on the bill for the first time since the crew launched, so get ready for the chaos that will ensue from Blue Daisy, Kidkanevil, Kutmah, Offshore and Om Unit. And while that is an impressive enough lineup on its own, there is a whole lot more in store too…Headlining are revered production duo Instra:mental. Both under that name and more recently their solo guises of Jon Convex and Boddika, this pair have made their mark indelibly on contemporary bass music with some of the most innovative and forward-thinking productions to be heard anywhere, and with sets as diverse as their productions they never fail to impress. Joining them will also be LA beat scene pioneer Take AKA Sweatson Klank, legendary drum & Bass producer turned hip hop experimentalist Danny Breaks, shadowy Ninja Tune lynchpin King Cannibal, Young Echo upstart Kahn and a whole lot more.
This is definitely one you don't want to miss!
TEMPO CLASH 1ST BIRTHDAY @ THE RHYTHM FACTORY
FRIDAY 25TH MAY
SPECIAL GUESTS
INSTRA:MENTAL
KAHN
KING CANNIBAL
TAKE aka SWEATSON KLANK (LA)
DANNY BREAKS
XLII (JAP) / DEFT / LAURENT FINTONI
+ FULL TEMPO CLASH CREW
OM UNIT
BLUE DAISY
KXXTZ (LA)
KIDKANEVIL
OFFSHORE
++ EMN (DAEDELUS) ON VISUALS
————