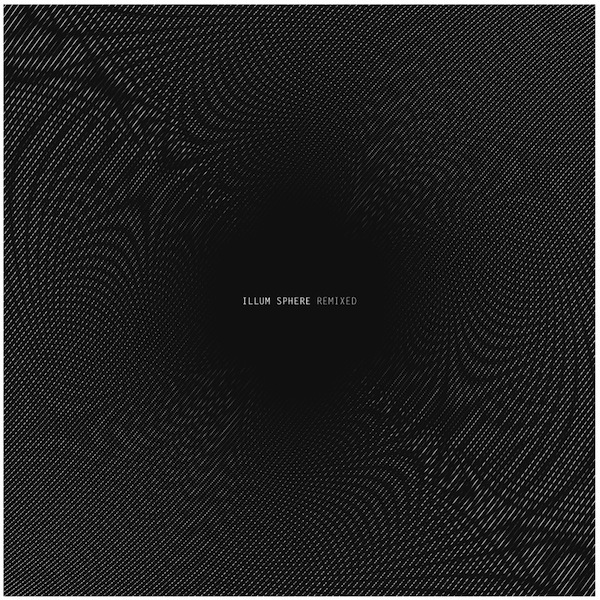 ILLUM SPHERE – REMIXED
(FAT CITY – FC108)
1. Agent White (Kidkanevil's Agent Black Remix)
2. An Old Escape (Dabrye Remix)
3. Chasing The Midnight Moth (Ikonika Remix)
4. Never Lie Twice (Om Unit Remix)
5. One For Dimlite (Scumbag Remix)
Release Date: Mon 21st May
Over the last few years, Manchester based producer Illum Sphere has steadily amassed a burgeoning back catalogue of brilliantly indefinable and forward-thinking electronic music for label's such as Fat City, 3024 and Tectonic. Revered for his eclectic and tightly spun sets, his productions are imbued with this same open-ended approach. Saturated in visceral atmospheres, the dense interplay of timbres in his tracks unfurl over repeated listens as the melodies soak through into his loose rhythmic constructions. This intricate approach to production makes his music ripe for reworking and on this latest EP, 'Illum Sphere – Remixed', we are given five brilliantly diverse re-imaginings of his music. To tide us over while we eagerly await more original material he has let a stellar cast of friends and affiliates loose on a selection of material from his 'Long Live The Plan' and 'The Plan Is Dead' EPs for Fat City.
Fresh from working with Foreign Beggars, first up to the plate is Kidkanevil who flips 'Agent White' with his 'Agent Black Remix'. Building a sub heavy hip hop swagger and infectiously incessant vocal chops around the slow, winding arpeggios, the track then flies off in a different direction as he siphons rapidfire jungle breaks through the 808 bass hits, slinging lazer beam synths across the top. Do not underestimate the damage this track can do. Up next bonafide beatsmith legend Dabrye is called in to bring his prodigious talents to 'An Old Escape (Kill Them Kill)'. Clearing the sonic debris, he responds with an immaculately cuts slice of  low slung funk. Paring back much of the original, his rework rides on a slouching off-kilter beat, the subtle pull of shimmering synths and a well weighted b-line bump. Rounding off the A Side, Hyperdub lynchpin and Hoya Hoya family Ikonika re-envisions 'Chasing The Midnight Moth'. Retaining the otherworldly atmosphere that pervades the original, she ties it to a more linear backbone with its 4×4 kick and soca snare inflections before breaking out in her inimitably warped synth tones and trance-tinged arpeggios.
Om Unit continues to push his flawless track record heading up the flip with his take on 'Never Lie Twice'. While it may be his most recent explorations of footwork, jungle and classic electro that have been garnering him so much attention, here he once again proves his prowess as a supremely versatile producer by pulling influence from dubstep's more reflective power. His rework is equal parts meditative bass weight and expansive, otherworldly terrain, driven by glimmering synth progressions and sharp drum work. Rounding off the EP is Scumbag, who carves out a beautifully poignant close to the EP. Wrung from the acoustic instrumentation, the wonderfully unstable bass surges and scattered rhythmic debris make for a stunning piece of off-kilter beat work.
Here the five interpretations of Illum Sphere's work contort it into a diverse array of new shapes that serve to pull out just some of the latent elements to be found in his dense productions and bring them into relief. While the art of the remix has become somewhat lost amidst the calculated tactics of reaching wider audiences, this package works in the best possible way, giving birth to a great EP of new music while shining a fresh light on the original productions.