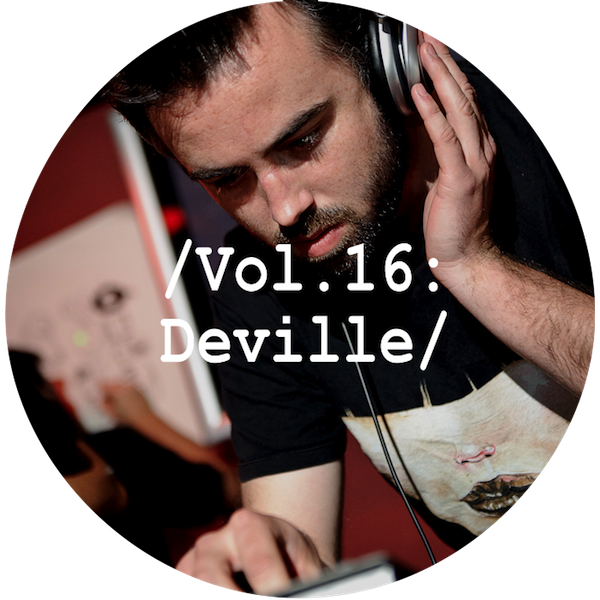 Given the saturation of new music that surfaces everyday, there is a lot to be said for the guiding influence of a good label. Being able to take refuge from the sonic bombardment that the internet provides and turn to them knowing that it will be worth taking the time to check out their latest release regardless of whether you know the artists or tracks in question is a comforting luxury and one that comes with a certain amount of loyalty and trust that can only be cultivated over time. One such label that I have found sanctuary in over the last few years is London via Leeds collective Senseless Records.
Over the last five years the label has put out a steady stream of quality music that traverses continents as well as genres, all tied neatly together under the happily open-ended banner of 'technicolour bass music'. Contributions to the label have come from the likes of The Phantom, Jack Sparrow, Ghosttown and Brenmar, as well as Senseless family Sarantis, DeVille and Sasquatch, and over nearly twenty EPs and two albums have covered a wide breadth of territory that touches upon everything bass heavy from grime to dubstep, funky to footwork, all with their stamp of quality always remaining firmly intact.
They are unafraid to embark upon ambitious projects either. From the two volumes of the eye opening 'Vocals & Versions' compilation to the resurrection of Rossi B and Luca's classic grime track 'Mind The Gap' to their current 'Synesthesia' project, Senseless is motivated by a genuine desire to push the envelope as a label. The latest and ongoing Synesthesia project is a celebration of five years as a label and is their boldest project yet. It will consist of a series of five limited edition 12″s offering their take on each of the five senses, all featuring three different artists and housed in lovingly crafted hand screen printed sleeves with an art print insert created by a different artist each time. Having kicked off with the first installment last year, next week sees the release of the next chapter bringing its focus on sight, and more precisely looking to the future with three of the most exciting emerging bass music production outfits around.
Fresh from releases on Sounds of Sumo and Shifting Peaks, Mak & Pasteman drop 'Void', an apt title for the heavy warping grime instrumental that they deliver. Built around the eerily treated eastern vocal sample, the track lurches forward on skating 808 snares, twisted arpeggios and heaving detuned bass swipes that will flatten anything in their path. Alongside this, London based producer NKC contributes two heavy dance floor burners. 'Errthing'  is an irrepressible UK Funky riddim driven home by the restless synth smudges, infectious vocal hook and rapidfire percussion while 'Finale' breaks the melodic constituents down to repitched percussion as detuned bass hits and heavy drum hits fire off. The package is rounded off by two tracks from Deep Teknologi affiliated German duo JRTP who explores the murky swamp land between house and the roots of dubstep. 'Apparition' straddles more experimental ground locking the rugged rhythmic tumble in a deep reverb chamber only to be enveloped by the icy synth washes and whispering vocals while 'Nothing To Do Here's surging subs and industrial percussion take things deep into the heart of darkness.
With the release out next week, I took the opportunity to catch up with label co-owner DeVille to chat about the past, present and future of the label whilst handing over the reigns to him for the sixteenth chapter in our mix series. Over thirty minutes he winds together an upfront selection of Senseless material, exclusive dubs and classic grime and bassline. Straight fire!
'Synesthesia #2' is up for pre-order from their Bandcamp now.
Hi. Thanks for taking the time out to speak to us. How is everything going?
Going good thanks, right in the middle of our busiest year yet for the label, already five releases in and aiming for a total of thirteen across the year so there's loads going on.
For those that may not already be aware can you briefly introduce yourself?
I'm Theo, I run Senseless with another guy called Liam and I DJ/produce under the name Deville. I live in London, I love bass.
What musical diet did you grow up on? And how did that lead you towards electronic music and soundsystem culture?
I got in to electronic music when I was really young, I think by chance but started messing with decks when I was about 12. That was right in the middle of the jungle explosion so I caught the bug then and I've loved heavy bass ever since across all kinds of styles.
Were you directly involved in music on other levels before you started the label? Were you already DJing and producing by then?
Yeah I was a jungle DJ in Reading and then branched out in garage, techno and other broken beat stuff, then I played and promoted loads of different parties in Leeds the last one being a grime night which is how I met the other Senseless guys like Liam and Sarantis, they came to my night and we got chatting.
On the label's soundcloud it explains that "the soundsystem culture of Leeds, UK inspired us to press the first Sarantis white label grime EP". Can you enlighten us on this and how it acted as a catalyst to starting the label?
The soundsystem culture of Leeds is legendary and runs really deep throughout the city, back in the day you had hip hop and rave systems that people like Nightmares on Wax came out of, you had a really big connection to Sheffield and the bleep rave scene, plus there's the West Indian side, I'd say outside of London it probably has the best scene for West Indian music (sorry Bristol), the first carnival in the UK was Leeds before Notting Hill. Obviously Iration are the biggest sound still so their sessions at the West Indian Centre were a huge influence on all of us but the spirit is still there across loads of underground systems like High Pressure who we have done a lot of raves with.
Did you come from a position of knowledge and experience when starting the label? Or has it been a case of learning how to realize a vision?
In the early days I don't think any of us knew much at all, but over the years we've learned a lot and I've also worked at a few other labels and other music companies and learned a lot, and there is a lot to learn!
Did you set out with any particular manifesto? And has that changed much since its inception?
Our unofficial slogan is Technicolour International Bass Music and I guess that sums it up while still being ambiguous, which works. We like to embrace sounds from all over the globe that connect with UK bass music in some way and everything we do has to be colorful and have energy.
The music on the label is pretty far reaching, both sonically and geographically. Do you feel there is anything inherent to all the music release? How do you know when something is right for the label?
We do release a wide variety of styles on the label but that has always been the idea, I think influenced by big UK independents like Warp, Ninja, Planet Mu as much as anyone who manage to thread through loads of styles that just fit. The number one factor is good music but usually that connects in some way to one of the strains of UK bass like dancehall, dub, hardcore, jungle, garage. That keeps it pretty broad and that's how we like it. It isn't always easy to be varied but I think the people who support us appreciate the fact we represent many different sounds.
And where do your productions sit next to the label? Do the two correlate?
So far most of my production work has been on the label either as Deville or Cracks plus a few remixes for other people so the two have very much gone hand in hand. If anything the amount of time it takes to run the label gets in the way sometimes, but I love doing both so its worth it. This year I've found time to work on a lot of new music though and a few exciting collabs so I'm talking to some other labels about getting that out there, as well as probably some more on Senseless.
A lot of care is taken in the full representation of the music, artists and label which goes beyond simply putting the music out there. Are there any particular labels that were an inspiration to you in this way?
Well Factory is obviously the number one influence in that regard but also the labels above, especially Warp who have always had a really great design side. I think all the artwork on old school hardcore too like Suburban Base was always one of the things that really drew me to the music. The art side of the label also comes from the connections we have to street art, graffiti and illustration. Showcasing the work of those artists is almost as important as the music for sure and definitely just as exciting, especially with this Synesthesia project.
Do you see as the audio and visual as inherently feeding into and informing one another?
Yes and no, in a way I feel like they are two strands of one process but that they both have their own identity within what we do.
And do you feel that part of music has been lost in the increasingly digital climate?
Yes to a certain extent, obviously there are things you can still do especially with video, which is something we're trying to do a lot more of this year. But the physical side of it visually, sonically, every way is still essential to what we do. In the same way the music has to be heard loud on a real system, it is essential that as much music as possible goes out on vinyl and we print art prints and so on. It is getting tougher though of course.
The second installment of the Synesthesia project is set to drop imminently. Can you tell us a bit about the idea behind that project and the tracks that feature on this edition?
We're celebrating our fifth birthday so came up with the idea to do five compilation 12" records. Each one has three artists that we love, new and old as well as artwork designed by a different artist, each release inspired by one of the senses. Synesthesia is all about confusing the senses, hopefully in a good way.
What have you got coming up on the label over the next few months?
We've got so much, it has never been more exciting. Two Synesthesia releases in a row, this one and then one with Poirier, Lenkemz and Walter Ego. Then EPs from Reilly Steel, Klauser, Sarantis, Lenkemz over the summer followed by two more Synesthesia records in Sept/Oct with some very big names.
On an individual level, have you got any releases or projects in the pipeline that people should know about?
I'm working on a collab with Murlo which should be done soon plus another track with MC Violet from Lisbon and one with Parly B an amazing UK dancehall MC. There's more I'm probably forgetting, watch this space.
You have been kind enough to put together a mix for us. Could you talk us through it?
Well it reps the release obviously so the three vinyl tracks are on there but it's also a fair reflection of my DJ sets, different tempos and styles that fit together, brand new sounds from some of my favourite new producers like Walter Ego, NKC, Mak & Pasteman and Reilly Steel. A few exclusives, a new track from me and a couple of classic grime/bassline bits. Enjoy.
LIMINAL SOUNDS VOL.16: DEVILLE
DOWNLOAD: HERE
JTRP – Nothing to Do Here (Senseless Synesthesia #2)
Badundadeng (Instrumental) (Tru Thoughts)
NKC – Errthing (Senseless Synesthesia #2)
D'Banj – Oliver Twist (Funkystepz Remix) (White)
The Phantom – Gothic (Optimum Remix) (Silverback)
Space, Ladies – Fields (Senseless)
Deville – Jade (Dub)
LFO (Mak & Pasteman Basshouse Mix) (Dub)
The Ends – Are You Really From the Ends (Knickerbocker Corey Remix) (White)
Walter Ego – Wavey (Dub) w/ Iggy Azalea – Pussy (Acapella)
Mak & Pasteman – Void (Senseless Synesthesia #2)
Murkz & Piper – What's The Moesh (White)
Reilly Steel – ICU (Senseless)
-'SYNESTHESIA #2' IS OUT ON SENSELESS RECORDS ON MON 28th MAY