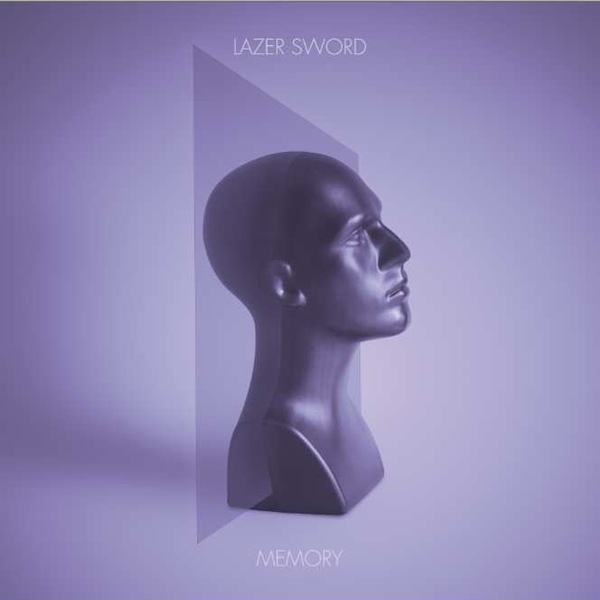 LAZER SWORD – MEMORY
(MONKEYTOWN – MTR025)
01. Sky Burial
02. Toldyall
03. Missed A Spot
04. Point Of Return
05. Let's Work (Jimmy Edgar)
06. Better From U
07. Out The Door
08. Pleasure Zone
09. Sounds Sane
10. CHSEN (ft. Machinedrum)
11. People
Release Date: Mon 30th April
A lot has changed for Lazer Sword in the two years since the release of their debut album. Having moved to different continents (Lando Kal now lives in Berlin while Low Limit remains across the Atlantic in Los Angeles) and spent much of the intervening period working as solo artists, things have understandably been rather quiet for them as a production unit. However, the duo have persevered through these obstacles and come out the other side with their creative allegiance in tact. Following the release of the 'Sounds Sane / Klock' 10″ at the tail-end of last year – the first new music to emerge since the aforementioned LP for Innovative Leisure – they are now making themselves heard once again with a redefined sound and an accomplished sophomore effort for Modeselektor's Monkeytown label, the eleven track 'Memory'.
Lando Kal has spent the best part of the last two years releasing a slew of  impressive singles on labels like Hotflush and Rush Hour that have explored a fascination with classic house and techno influences while Low Limit has been crafting his own brand of psychedelic trap beats. Here the sounds of these solo projects markedly seep into the duo's productions as they leave behind the loping hip hop beat work and saturated synths for the more propulsive rhythms of techno, electro and even juke, combined with a sleeker melodic sensibility and a new way of creating their dance floor impact. While it was the brash swagger and kaleidoscopic theatricality of their eponymous debut that made it so appealing, the more nuanced and lean structure of this collection of tracks swaps that immediacy for something infinitely more immersive.
Right from the eerie beatless opener 'Sky Burial' the evolution is obvious. Set amidst cascading industrial whirrings and a thick fog of sci fi ambience it sets a new context in which to place their work, enveloping the listener in its icy glow. From there, 'Toldyall' asserts its grip, running circles around itself in a dizzying vortex of tumbling, frenetic percussion and jarring samples. 'Missed A Spot' follows ironing out the scattershot drum line and tying it to a more linear arrangement that is propelled by the hyperspeed synths, segueing nicely in to 'Point of Return' and its nervous metallic electro snap. Lando Kal's Hotflush label mate Jimmy Edgar then joins the party on 'Let's Work', contributing his unique brand of sultry robot funk.
Moving into the second half of the album, the links start to connect more directly with previous work and the evolution stops seeming quite so abrupt as it may have at first. 'Better From U' splices colourful, pitch-bent synths and evocative vocal cuts into the industrial percussion, sliding chaotically over the off-kilter kicks and swelling subs. 'Out The Door' is the second beatless track to feature, this time channeling the drama and theatricality of their previous album into the building layers of surging arpeggios which build to breaking point before dissipating into the next track. 'Pleasure Zone' puts the hip hop funk back into electro while previous single 'Sounds Sane' injects some of that familiar swagger. 'CHSN' featuring cohort Machinedrum is a surprisingly low key affair opting for muted chords and whispered vocals which ride over waves of percussion before 'People' ushers out the album with glimpses of mournful 8-bit melodies hidden in the winding acid-flecked lead line and 4×4 heartbeat.
On deeper investigation 'Memory' is not quite such a departure from Lazer Sword's self-titled debut as it may seem. Rewiring many of the fundamental aspects that characterized their last album with a refined sonic palette and redirected focus, this is in many ways a logical progression for the duo. And its great to have Lazer Sword back, sleeker, more refined and sharper then ever.