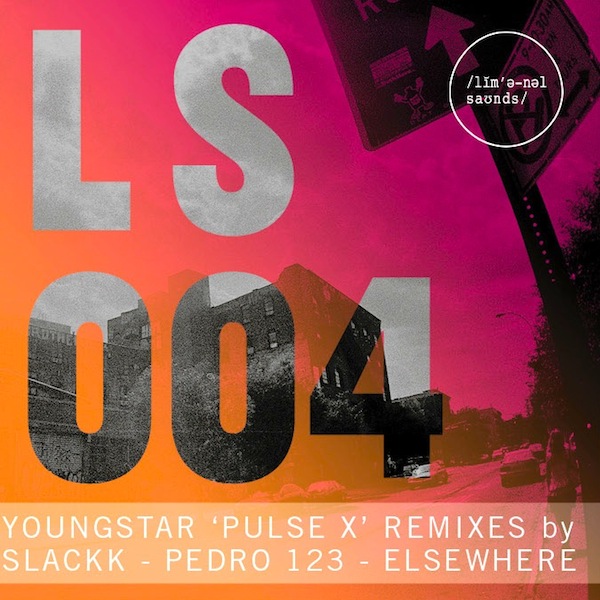 YOUNGSTAR – PULSE X (REMIXES)
(LIMINAL SOUNDS – LS004)
1. Youngstar – Pulse X (Slackk Remix)
2. Youngstar – Pulse X (Pedro 123 Remix)
3. Youngstar – Pulse X (Elsewhere Remix)
I have only now realized that I never put this up on the site, but better late than never I suppose…Here is the free EP that we put together for our last event which was premiered over on FACT in the run up to the event. Below is the press spiel and you can listen to the tracks after the jump. Watch out for some exciting announcements coming soon.
10 years on from the release of the original, we are extremely proud to be able to present to you three reworks of Youngstar's seminal 'Pulse X'. Widely considered to be the first grime tune ever made, 'Pulse X' is one of the most important, influential and recognizable tracks the scene has ever birthed. Such is the power and impact of the track that it still regularly draws rewinds in clubs every weekend and finds its way into the records bags of a diverse range of DJs.
With Youngstar having generously given us the parts to work on this project, we got three artists from the lineup to put their own unique spin on it. The result is this, LS004, a three track remix EP paying homage to one of the most important tracks of the last ten years and drawing connections between two generations of grime producers. We hope you enjoy it as much as we do.