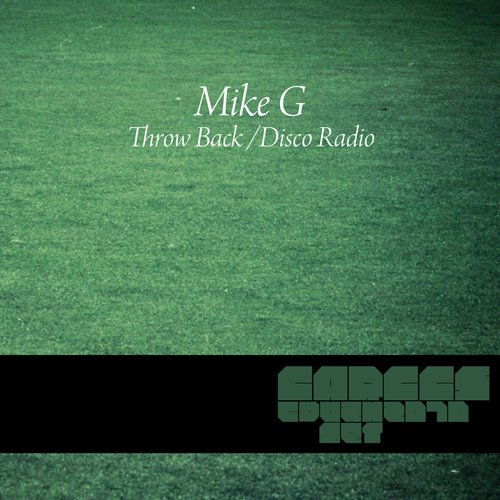 MIKE G – THROW BACK / DISCO RADIO
(CAR CRASH SET – C/C/S2070)
1. Mike G – Throw Back
2. Mike G – Disco Radio
Release Date: Tue 31st Jan
The quality upheld by the insanely prolific Seattle-based Car Crash Set label is mystifying. With over 70 releases under their belt since the inception of the imprint in 2009, they continue to push great music on pretty much a weekly basis, with a burgeoning stable of new and established artists alike. Pushing forward-thinking electronic music imbued with soul and feeling, whether that be the evocation of a peak time dance floor or hazy late night introspection, their back catalogue is a verified goldmine.
Moving in to 2012 they evidently have no plans of slowing down either with a busy release schedule already stretching months ahead. Their latest EP comes courtesy of LA-based producer Mike G who delivers two heavy 808 cuts that know precisely how to work a dance floor, removing any extraneous weight in  favour of a streamlined and powerful propulsion.
'Throw Back' is straight up dance floor power. Building a snapping 808 drum line cut apart only by the pitched-down vocal chops and sinewy atmospheres, when the distorted bass hits drop through the mix they hit you straight in the gut. Keeping the track's focus tight Mike G doesn't dilute it with any melody, rather utilising spurts of white noise and seeping atmospheres to glue together the rhythmic lead. The accompanying 'Disco Radio' acts as the perfect counterpoint, taking the same foundational elements and switching them up with a lighter rave-infused touch. While the old skool flavoured keys rise through the track amongst the pitch-bent vocals and splashes of percussion, the track drops in to a bouncing shuffle that again rides a wave of detuned bass hits.
Top quality dance floor bizness from Mike G and Car Crash Set. This is a producer and a label that you would do well to keep your eyes on.
'Throw Back'/'Disco Radio' (Forthcoming: Car Crash Set) by Mike G -US