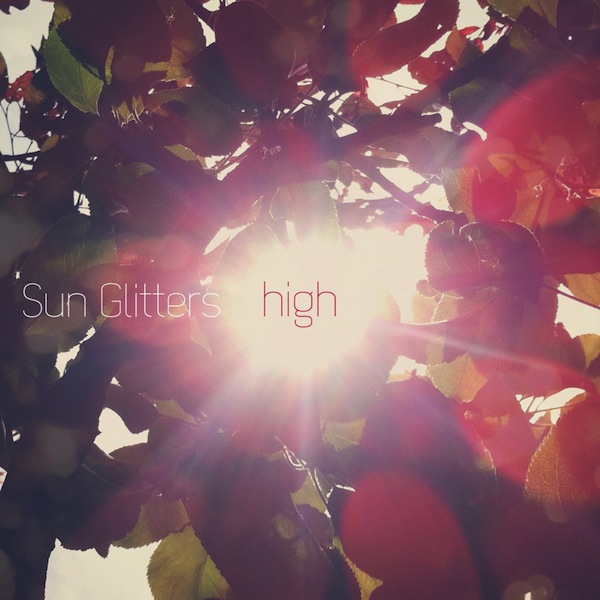 SUN GLITTERS – HIGH EP
(MUSIC/IS/FOR/LOSERS – MIFL001)
1. Sun Glitters – High
2. Sun Glitters – It Takes Me
 3. Sun Glitters – They Don't Want To Let You Know
4. Sun Glitters – It Takes Me (MMOTHS Remix)
Release Date: Mon 30th Jan
Yesterday Victor Ferreira, AKA Sun Glitters, dropped his latest EP on the music/is/for/losers label. Featuring three new tracks along with a remix from hotly-tipped, like-minded producer Mmoths, the 'High' EP is imbued with the same lush melodies, easy beat work and enveloping warmth that have seen him garner mountains of praise over the last six months. While the tags of 'chillwave' and 'shoegaze' may be slightly off-putting, having been decidedly worn last year, there is something more innate and complex that unfurls over the course of the EP that draws you in.
The eponymous opener immediately sets the tone as it drifts in on a lazy swell of honeyed synth tones that slowly diffuse into the expansive atmospheres lulled by the hypnotic sway of the rhythm. As the pitch-shifted vocals burn in the background of the track and featherlight keys float through the ambiance, the buzzing bass tones give it extra low-end resonance that grounds it. 'It Takes Me' picks up the pace slightly with a lurching off-kilter shuffle that gives the warped, swirling synths a more uplifting energy. As wonky arpeggios bend their way through the track and smudges of colour streak across it, it sweeps you along in a beautiful haze.
'They Don't Want To Let You Know' rounds off the original part of the EP on a slo-mo house bump while the rippling, reversed melodies inject a more sombre poignancy into the warmth of the track's foundations. Mmoths then steps up to round off the EP with his remix of 'It Takes Me', deconstructing and rebuilding it around the warped vocal flutter. Drenching the rest of the track in reverb, the voice is eventually reduced to a slow yearning call as it is dragged down under the weight of the production.
If you grab the EP from music/is/for/losers' bandcamp you can grab two additional remixes from Sumsun and Jewellers for free. It is also available on 12″ vinyl.