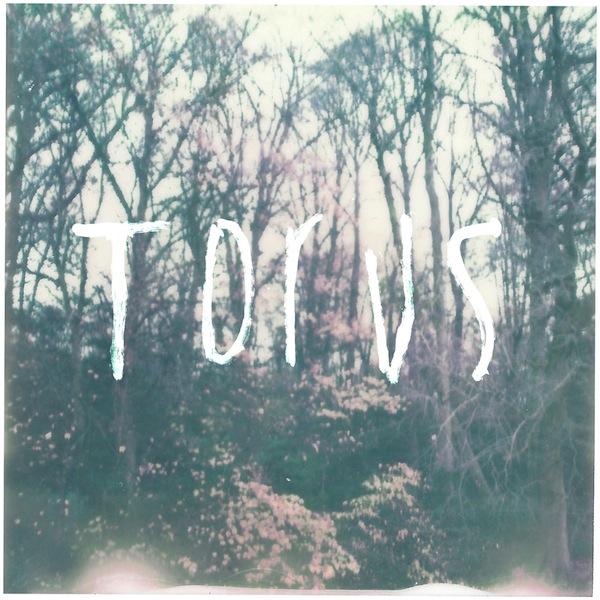 TORUS – TORUS EP
(SONIC ROUTER RECORDS – SRR001)
1. Torus – Blurred
2. Torus – Cavemonsters Are Kind
3. Torus – Forests
4. Torus – Knocks
5. Torus – Monday Masses
6. Torus – Vocaldonuts
7. Torus – Forests (Dynooo Remix)
8. Torus – Vocaldonuts (Slugabed Remix)
Release Date: Mon 12th March
Over the last few years Sonic Router has been a great barometer for fresh and exciting electronic music. Steering clear of both zeitgeist hype and bile spewing negativity, it has simply championed quality music from all aspects of its constantly shifting spectrum with a wry smile, educated ear and unequivocal passion of the music they discuss (not to mention repeatedly beating me to the punch on getting features). So when they announced the inaugural release on their newly minted label I had full confidence that it would encapsulate this same attitude. Contrary to the swarms of new digital labels that appear every day, here is a label that I suspect have been plotting this very moment for a number of years intent on delivering it to the highest standard. As an editorial site you are perhaps putting your neck on the line by starting a label more than others, but this is a valiant start from a new label for which I have high hopes.
The debut release comes courtesy of a young and relatively unknown Dutch producer named Torus, an artist you may be familiar with from previous work under the Deadstokdonut moniker (namely his contribution to Lowriders' 'Beatitude' compilation). On the six-track self-titled EP the 18 year old producer from the Hague uses his home city as a starting point for an immersive, introspective and ultimately personal journey inspired by searching for something deeper and more lasting in his music…
"The idea behind this EP is that I wanted to make tracks that were deeper than just some throw away beats. I wanted to go in and truly create an environment; tracks that I really put some emotion into and that I could be proud of to be released as a whole…In my music I move away from the crowdedness of the city to create a more natural and organic environment; but I also like taking a bit of the static interference from the bustling city and putting it all together into some sort of ambience."
The EP will be available both digitally and as a limited edition cassette – a format which seems as apt a starting point as any for drawing you into the EP. Fragile, imperfect, worn and degradable, it mirrors the structured environments in which the music is set. Like lauded contemporaries Shlohmo and Teebs, Torus' music has an organic life-force to it that gives you the feeling that each time you return to it it is slightly different, and eventually you may return to find it not there at all. And I mean this in the best way possible. The EP is a nuanced and tangible exploration of mood that nestles itself amongst hip hop's more ambient and pensive leanings.
Opener 'Blurred' pivots around the buzzing bass tones and playful synth smudges that hold it together, accumulating rhythmic debris on the journey that patters away into the deepest crevices of the track before dissipating just as easily. 'Cavemonsters Are Kind' is more subdued and spacious, replacing the frenetic percussive clatter with searching chords that wind out into to the pervasive fogs, while 'Forests' as a track is barely there, giving the illusion of listening into your surroundings intently enough that they form rhythm cycles and natural melodies of there own. 'Knocks' uses a minimalistic clarity to highlight the swooning chords that breathe life and soul into it before 'Monday Masses' for the first time hints at something slightly darker and more jarring, creating friction from the percussive elements that scratch away at the twin melodic layers. 'Vocaldonuts' closes the EP more emphatically. While utilizing the same rhythmic formations and sonic palette as the rest of the EP, the sweeping choral atmospheres and bubbling percussion lend it a more uplifting spirit that resonates with you long after the EP has finished.
Two Sonic Router favourites are called in on remix duties to lend their own touches to two of the standout tracks from the EP. Belgian beatsmith Dynooo steps up first to lend his production finesse to 'Forests'. Quickly shattering the practically supine serenity of the original, he channels the poignant pastel wash of the original into something much more demanding. As if deftly flicking a switch, he rewires the keys into a swell of  ominous psychadelia aided by the turgid bass and hypnotic regularity of the found sound rhythm that refuses to let up for the track's duration. Currently awaiting the release of his Ninja Tune signed debut album, Slugabed finds the time to sprinkle 'Vocaldonuts' with some of his oddball futurism to round off the package. Restructuring the organic swell of the original around a bolstered synthetic core, he builds tumbling kicks and hyperspeed synths into a strange but uplifting melange of gurgles and swirls.
Documentary filmmaker Nikola Zecevic has also just made a short documentary about Torus. Beautifully filmed on a Super 8 camera, the video gives a brief insight into Torus, his music and his surroundings while delicately putting across the atmosphere evoked by his music through its visual treatment.