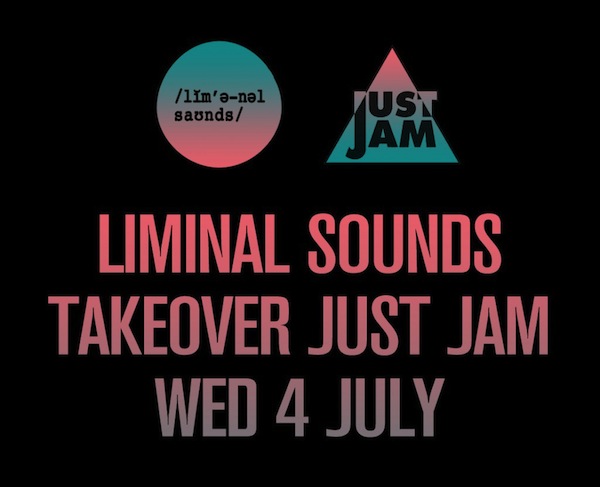 Ahead of our 1st birthday on Fri 20th July we are extremely excited to be teaming up with Just Jam for a special Liminal Sounds takeover this Wednesday, 4th July. The weekly live audio visual streaming session run by Tim & Barry is a pillar of forward-thinking underground music and essential viewing for anyone with even a passing interest in grime in particular (Check out the profile Dummy recently did with them here), so we are over the moon to be able to get involved. Filmed at their studio with a special multi camera system and live visual editing of beat generated graphics, it is a unique concept and definitely worth checking out!
For our takeover we have invited down a selection of our favourite artists to battle it out over three hours…
WED 4th JULY 6.30PM-9.30PM
LOCK IN: HERE
YOUNGSTAR
In our humble opinion no one can lay claim to the same power and influence as Youngstar, arguably the most important producer in grime's rich history and one that has made an indelible mark on underground music in the UK over the last ten years. As the man behind 'Pulse X' he is credited with creating what is often considered to be the first ever grime track, igniting a new wave of innovation out of the ashes of UKG. Its sparse 808 snares and visceral, distorted bass tones would go on to inform the direction of the embryonic genre and flow through the tracks of thousands of imitators in its wake. It is testament to the lasting impact of the track that it still regularly draws rewinds in clubs every weekend, finding its way into the bags of an incredibly diverse range of DJs. And that is only the tip of the iceberg…His extensive back catalogue boasts a number of other seminal tracks including 'Bongo', 'Revival' and 'Formula' to name just a few, tracks that still live on in the UK underground ten years on. Still as prolific as ever, he is continuing to explore new ground with productions that range from grime to garage, dubstep to drum and bass.
SLACKK
Slackk first came on to our radar a while back with a stone cold re-imagining of a classic Wiley instrumental. While his music isn't always so overtly grime influenced, this is symptomatic of how his music presents itself to us, channeling that sonic impact into something altogether new while skittering around in style from rugged house rhythms to squirming, overloaded acid tracks. Releases on Numbers, Disktopia and Unknown to the Unknown have delved into these different facets adroitly and continue to wow us each time. His recent 'Raw Missions' EP for Local Action was perhaps the best distillation of his productions skills yet and there is undoubtedly a lot more where that came from.
VISIONIST
In our opinion Visionist is one of the freshest and most exciting DJs and producers going. His scattershot rhythms, coarse vocal samples and eerie atmospheres bear the unique mark of a producer crafting his own sound and it is rightfully winning him the attention he deserves. The hypnotic, breathless draw of his rhythmic construction is what really puts him ahead of the pack as he draws on London's murky underground to inform his nebulous grime productions. Already with releases on 92 Points, Left_Blank and Diskotopia under his belt and with further releases scheduled on Blackdown's Keysound Recordings label and Oneman's burgeoning 502 imprint, his stock is undoubtedly going to continue rising.
LOGOS
Imbued with the experimental spirit of grime at its sharpest, Logos' music channels the essence of London's underground into otherworldly and frequently brilliant productions. The recent standout 'Kowloon' EP explored the sparse constructions and sonic brutalism of early grime productions, most notably drawing upon Wiley's famed eski productions and beatless instrumental 'devil mixes' as inspiration, and channeled them into a futuristic and often menacing vision. However, while referencing these early productions, Logos finds his own distinct voice within this context, taking the claustrophobic aggression and blasting it out in to space with his cinematic soundscapes, bruised soul and stuttering drum machine rhythms. Get to know!
OUZO
Our lineup wouldn't be complete without one of the Get Some family joining the bill and we are hyped to have Ouzo coming down to play. His impeccable selection and seamless mixing is on point every time and you never quite know what he is going to pull out of the bag.
ELSEWHERE
Liminal Sounds resident Elsewhere will be warming up the session with some of the many sounds championed by the site as well as a few bits of his own.