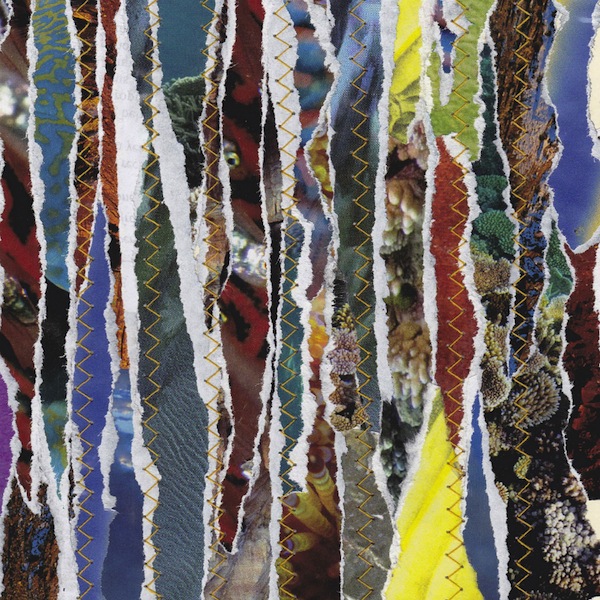 WATTVILLE – WE JOSTLE
(SONIC ROUTER RECORDS – SRR002)
A1. We Jostle
A2. Etching
B1. Clan
B2. Clan (Archie Pelago Overdub)
Release Date: Mon 2nd July
Those that follow Liminal Sounds will already know that I am a big fan of Wattville's productions. I tapped up the young London via Birmingham producer to contribute to our mix series a few months ago (Vol.14: Wattville) on the basis of hearing just two tracks and have since invited him down to play at our 1st birthday party later this month as well. At the time when I interviewed him I said "Having heard only a very small amount of music I don't really know what will come next, but personally I am really excited to hear whatever it is", so I was really happy to hear that what was to come next was in fact his debut EP on none other than Sonic Router Records.
The four track 'We Jostle' EP substantiates everything hinted at by those first productions (which are both included here on the EP) in the best possible way with its single-minded outlook and uncanny ability to inspire movement in such a unique way. Lean, raw and driven, the EP harness the promise of early Funky in this way, honing all its energy on the dance floor without ever succumbing to it and the restrictions that implicitly come with it. That is to say, this isn't necessarily an easy listen but one that lays down a challenge while stirring something undeniably instinctual.
Title track 'We Jostle' is positively bristling with movement. Anchored by the 4×4 kick and punchy subs, layers of crisp carnival percussion bound around the track freely while the manically restless synths slip and slide through the cracks, crawling under your skin as they do. Up next, 'Etching' is a well deployed exercise in sparse dance floor construction, playing its simple synth hook off against those rippling bass hits while the vocal refrain flutters through the middle of the track on the metronomic hi hats. An oppositional force to the other tracks on the EP, this tows a darker line as it skirts around the peripheries of the dance floor.
However, it is still second track 'Clan' that particularly stands out to me, getting you on the back foot immediately. It's manic tribal rhythms, squirming oddball melody and seismic sub quakes are so unique, raw and urgent that the track is impossible to ignore. In the hands of a lesser producer this probably wouldn't work, but Wattville pulls it off with finesse. Deployed at the right time, this is one of those tracks that will stop you in your tracks in a dance. Rounding off the EP is an overdub of 'Clan' by NYC trio Archie Pelago. This unique proposition sees them laying the horns on thick, further loosening the track and giving it a hazy psychedelic sheen that is weirdly hypnotising.
Sonic Router are holding a launch party for the EP at The Waiting Room in Stoke Newington on Thur 12th July, which you can see full details for here.