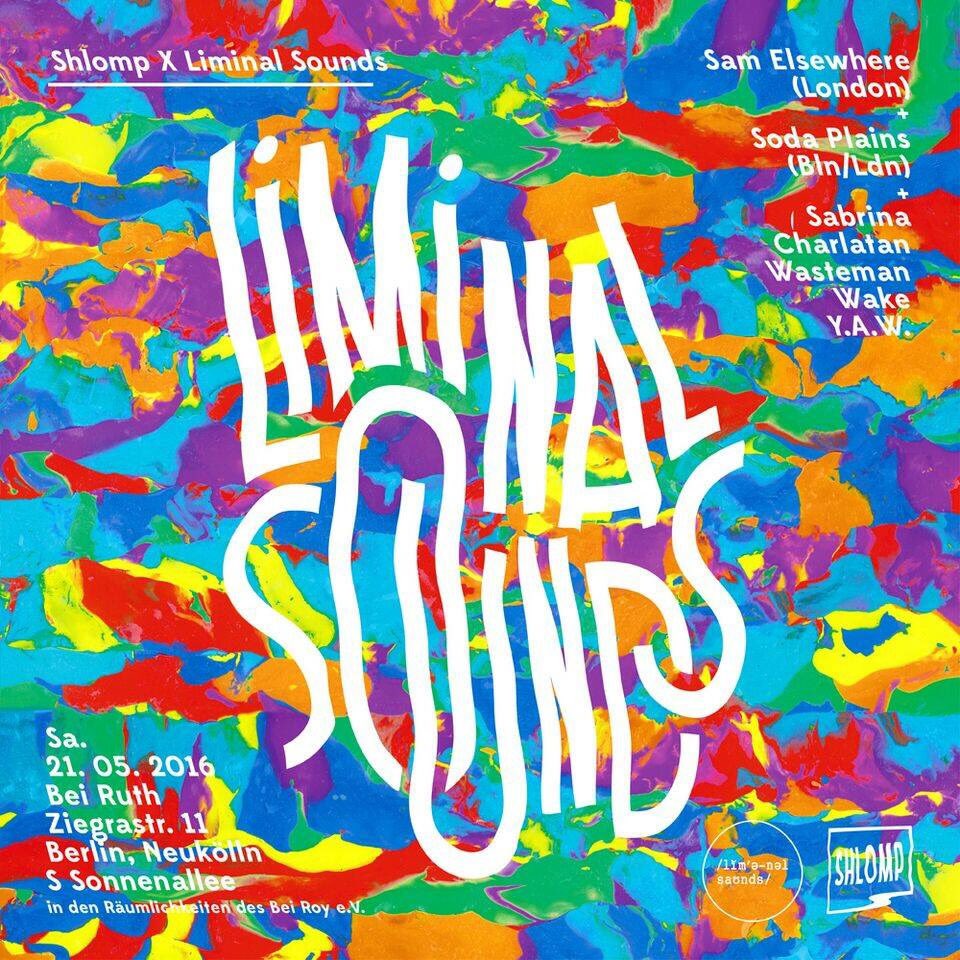 We're extremely excited to be teaming up with Berlin party promoters Shlomp for a one-off party at Bei Ruth this Saturday, 21st May.
The Shlomp collective holds down a monthly show on Berlin Community Radio, as well as a bi-monthly residency at Bei Ruth. Playing host to scene luminaries like D Double E, Glacial Sound and Skilliam over the last few years, the Shlomp crew has built a reputation in their native city for pushing forward-thinking, bass-driven sounds.
The lineup for the party features a collection of artists from both crews. The Liminal Sounds contingent will be headed up by Berlin resident Soda Plains, who dropped his stunning 'Kickbacks' EP on the label at the tail-end of last year. Liminal Sounds alumnus She's Drunk will also be playing as one half of Sabrina alongside LEFEU, while label boss Sam Elsewhere will complete the team. Residents Char£atan, Wasteman, WAKE and YAW will also be joining the lineup, representing Shlomp on the night.
You can find full details for the party on the Facebook event page here.