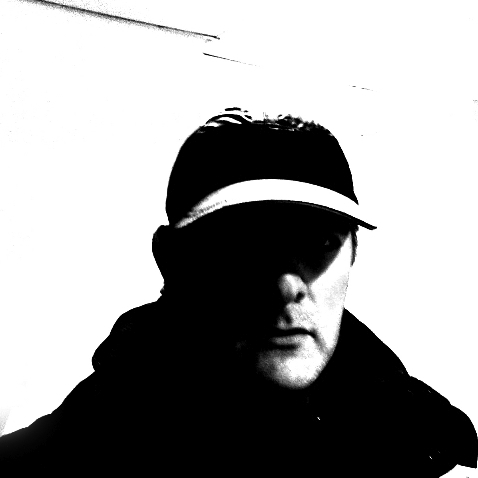 Around 2009-2010 Sheffield based producer Paul Meme AKA Grievous Angel was making some of the most incisive and powerful club tracks going, exploring the rhythmic possibilities of UK Funky, dancehall and jungle like few others at the time while channeling the innate power of dubstep and grime's murky dread atmospheres. His remake of Dusk & Blackdown's 'Margins Music' LP was a revelation in recontextualising source content while 12″s both under that moniker and the Bubblez alias were consistently brilliant (Make sure you check his 'Ice Rink' remix if you haven't already). However, over the last couple of years he has been a bit quieter save for a couple of impressive remixes. This is in part due to the unfortunate closing down of Baked Goods which put a stop – at least temporarily – to any more Devotional Dubz vinyl releases, but also due to the desire to take his production up a notch. As he says, "I just wanted to do music that was, well – better. Better produced, better mixed, more interesting." Considering the calibre of his productions up to this point, this kind of perfectionism and desire to continue pushing the envelope is admirable and something I'm sure many other producers could take heed from. Anyway, following a brief hiatus he is now back with his first release since that decision was made a year ago, the two track 'Kleer' EP on Forefront Recordings.
The new EP features two impressive cuts of deft dance floor mechanics that wield enough weight to flatten pretty much anything in their path. This is not meant to simplify or detract from them though – Grievous Angel's understanding and deployment of tough, well-balanced grooves and sharp melodies is second to none and in full evidence on the new release. Lead track 'Kleer' is a perfectly executed showcase of Grievous Angel's production prowess in this respect. Pivoting around the 4×4 kick, tough syncopated percussion gives the track a deadly recking ball swing as acid-flecked arps swirl through the high end of the track dizzying you ready for the sub knockout. On the flip, he takes on previous Forefront Recordings track 'Subwoofer' by J Beatz. Bolstering the foundations of the original, his frenetic drum work lays the foundations for the sweeping pitch-bent sub tones and squirming midrange flourishes to do their damage.
With the EP out on Monday 30th April and the promise of plenty more to come I caught up with Grievous Angel to discuss the state of UK Funky, the importance of rhythm & groove, his new EP and bunch of other stuff. Read the interview below…
Hi. How is everything going at the moment?
Things is good man!
Things seem to have been relatively quiet on the release front recently. What have you been up to during this period?
I haven't been as quiet as you might think. There was the Gremino Bee and Cee remix, the Dub Boy and Atki 2 remix on Idle Hands, the remix of Kuma and Juakali's What Its Not on Konspiracy. But it is true that I was slowed down a bit when Baked Goods closed down so there haven't been any more Devotional Dubz vinyl releases. And of course there's lots of dubs that people have been playing out too.
And more importantly, I decided about a year ago that I just wanted to do music that was, well – better. Better produced, better mixed, more interesting. I really wanted to take a step up. Kleer on Forefront is the first release since I upgraded my style. There's loads more tunes ready for mastering though.
During this time the scene has been changing at a pretty rapid pace, with things splintering and diverging at an alarming rate. What do you think of the health of the underground at the moment and how your position may have evolved within the general mélange?
The vibe in the clubs is really good right now. It's more underground. People really want to dance, they want to have a good time, they know their tunes and they want to hear new stuff. You can play a huge range of tempos now, you can go from 100bpm moombahton through house and funky up to dubstep and jungle in one set and people will go for it. There's no single dominant sound now. So the scene is more diffuse but it's also incredibly creative. You've got so many great producers out there. Dubstep has had a fantastic impact on clubs – that vibe of having no attitude, but being cool, it's become the dominant ethic of the scene. Today feels a lot like the mid eighties to me, before acid house hit properly – lots of different splintered forms of dance music with lots of different types of people going out.
On your soundcloud you wrote that "I still love house music and I think most dubstep heads will get into Theo Parrish eventually." which interestingly preempted the direction a lot of producers have gone of late. What was the thought behind that comment at the time?
To me at the time it was obvious that Theo's vibe was a lot like that of dubstep in 2005, 2006 – a heavy dark sweetness. And talking to people at the time, people like Mala were into their house, they knew the music, obviously Kode knew about it from day one, Skream loved garage and house from when he was a kid… it was obvious that dubstep people would move back into house eventually, there was a sort of dialectical naturalness to it. Don't forget that people like D1 were moving in that direction pretty early. You can see these connections.
Your tracks are driven by the lean urgency and percussive rawness that characterized UK Funky at its most vital. Funky's trajectory was pretty steep both upwards and then dissipating. Why do you think this happened and where do you think it stands now?
I'm a garage head, always have been, and funky has a lot of that vibe to it – though it's also really different – and I still absolutely love funky. 130 is where there's the most excitement now for me, although in the clubs 170 bpm juke and footwork is what's doing it most. Funky is another style where the UK has unfinished business, just like what happened with 2step. UKG was all set for a big business, but it got it by the recession in 2001, the failure of the vinyl distribution network in the face of filesharing, and the crack down on urban music by the Metropolitan police. UK Funky had a similar issue – the big producers couldn't make a living from it. In the Morning should have been the defining cross over hit, it should have been all over day time radio, but it didn't quite happen, it did OK but it didn't blaze the trail. I've talked about this with people like Roska, there's not enough money in recording, you have to DJ to make a living. So that's why it dissipated. Crazy Couzinz should have done a load of records but it wasn't worth their while. People have to live, those producers need to make a living, and it's very hard to do. The scene is massively creative right now, it's very positive in many ways, but it's tough for people to establish themselves and really develop on a full time basis.
Rhythm has always had a particularly prominent focus in your music, balancing propulsion with well-weighted grooves. Is this where your tracks tend to begin life? And what is it about UK funky and garage rhythms that appeal to you?
Thank you, you're very kind! Yeah, I'm a total rhythm head. I'm all about the drums. I used to be a drummer in rock bands, in folk bands, I've always DJed, right back in industrial days it was the rhythms that got me, people like Test Dept blew my mind. I'd like to do a series of tunes that are just Drum Ritual tracks – all percussion. This is something I talk about with Atki2 all the time, I really like doing incredibly stripped down, loopy, tracky rhythm tracks, just mix tools, I kind of want to strip away a lot of the musicality. But those tunes don't work at home for most people.
Garage rhythms are similar to funky but they're different. Garage is all about the liminal edge of the groove – the swing in garage, right at the furthest extent of that swing you get the whole universe coming to a halt. Everything stops. And then it swings back again. You listen to a tune like Sonarisa's Keep Grooving or El B's the Club, there's massive energy that cycles round.
Whereas funky is hypnotic in a different way, there's some swing but it's different, it's like voodoo drums. You can totally make a completely banging funky beat, yet there's so much complexity and subtlety in there. The drum and bass sounds are grimey but the rhythms are African so there's loads of flavour in there.
Trust me there's a lot of mileage in 130 yet, there's some really interesting stuff coming from Beneath, Blackdown, Slackkk…
When listening to others' music, is it rhythms that immediately appeal to you?
Yeah every time. I like a voice, I like a lyric, but music has to grip me rhythmically for me to clock it. Stuff like Led Zepp, Genesis, Miles Davis, Planxty, John Martyn – really great rhythms.
The 'Kleer' EP is due for release imminently on Forefront Recordings. Could you tell us about how that release came about and the two tracks on there?
Richard from Forefront had been playing my stuff for a while and he had this fantastic vision for a label… a funky / 130 label that focused on the harder, darker end of the scale, the grimier stuff, but still great tracks that will light up the dance. It's a great idea, it really lines up with where I want to go, Forefront is a top quality label. And Richard is hard to please. I sent him a stack of my best dubs, tunes I know people have been playing out and smacking clubs with, tunes I've road-tested myself… very few of them measured up for him. He's a badman label boss because he really knows what he wants and he won't take second best, everything has to be A1 in terms of delivering on the ethos of the label. Meanwhile he'd sent me Subwoofer and said he had the parts and I could do a remix for own use if I wanted to. I did a real heavy bass-driven remix, really banging, something you could really mix with and work a system with. In the background I was looking at this acid revival in the clubs – I could see that there was a trend forming that would make acid lines work over 130 again. So I could do these really rhythmic squiggles that would build the groove while also being melodic. I wanted this monstrous, heavy, system-melting acid sound with huge junglist sinewaves underneath it. I think I managed it…
Is the EP representative of your current musical state of mind and what you are making in the studio at the moment?
Yeah. I'm making lots of 130, some vocal stuff, some sweet stuff, a lot of banging hard stuff… I've done a promo mix for the release that has a lot of the best new tracks from the last six months on it. Things like the Rum and Redbull remix, the Simpleton / Bogle riddim remix, the funky instrumentals like Kleer.
The really new stuff is kind of different though. There's more grimey 130 things coming through – I've refixed Jon E Cash's War VIP and it's sounding really good. But I'm trying for something new… halfstep 130. One kick at the start of the bar so you really hang back. But grimey. And very dubby. I think it's kind of new.
Both tracks on the EP are aimed directly at the dance floor and built for maximum impact on a system. Is this a result of playing out or your current listening habits?
I listen to a lot of different stuff but I do like it banging. I want to move sound system. I really notice it on things like Move Down Low VIP, that came out on Soul Jazz – the whole booth shakes.
Mind you, I'm listening to a lot of folk at the moment, especially James Vincent Mcmorrow and Laura Marling – awesome rhythms – as well as lots of r'n'b. Lots by people like Damu, he's a genius, I love his album on Keysound, lots of Redhino, Hackman, LHF…funky prog like Field Music, they're amazing… loads of stuff.
What's next for you. Have you got any further releases or projects in the pipeline for the coming months?
The next one is a funky refix of Juakali's Stand Firm for his remix album, he's such a great MC, I loved doing his What It's Not for Kuma and Stand Firm is righteous. That's out in a couple of months I think. After that I want to start putting out the backlog of tracks as downloads, I just need to get Boomkat to set me up!
The main thing is I really want to take another step up, make music that's really great to listen to, really polished but really gritty as well. Kleer and Subwoofer are just the start.
-GREVIOUS ANGEL 'KLEER' IS OUT ON MON 30TH APRIL ON FOREFRONT RECORDINGS