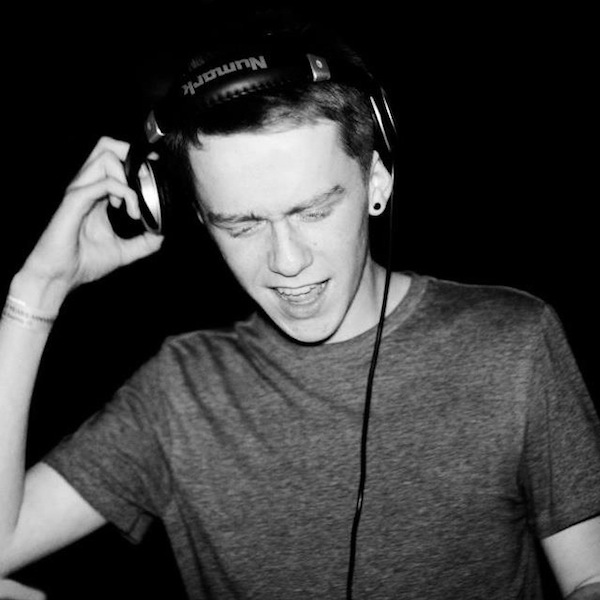 With our next Liminal Sounds event on Friday 20th April drawing close, over the coming weeks we are going to be running a series of interviews wich each of the artists playing to get a better insight into them, the forces that drive their music and what you can expect from their sets on the night. First up is prodigiously talented young producer Pedro 123…
When you hear one of Pedro 123's tracks you will know it. Despite his youth, the young London-based producer has honed the kind of individualistic style that other producers continue to strive for well into their careers. With a sound that references classic grime productions and new school bass music in equal parts, his sparse tracks are made for those stop-you-in-your-tracks moments in the dance. Building his tracks from the ground up, his idiosyncratic take on rhythm and unique way with melodies carry the spirit of grime's early innovators while shot through with an unabashed sense of fun.
Early tracks like 'Coolant' and 'Pritt Stick' showcase the sound of someone revelling in doing there own thing and are all the better for it, while we have heard some of the newer material and it is going to completely blow people away. And one listen to his remixes of Trim 'Notice Now' and MIK 'Donny Don' and you will see what he can do with a vocal. Often jarring and never predictable, his leftfield vision of grime is starting to gain a lot of support, and deservedly so.
With an EP set for release on B.Yrslf Division later this year as well as a number of other projects in the pipeline, it sounds like this is just the start for him and we are hyped to be having him down.
First up, for those that may not already be aware can you please introduce yourself?
I'm a DJ and producer from South East London.
When did you first get into production and what impelled you to do so?
I started around 4 years ago- I used to cut up and make edits of other people's tunes, and slowly that developed into creating my own.
Quickly run us through some of what goes into your music – What have been the biggest influences on you? And what are you particularly feeling at the moment?
A lot of my inspiration comes from current dance music- there's a lot of brilliant records being made at the moment. My sound definitely takes influence from older styles, namely 2step and early Grime, but I think it's often all too easy to fall into the trap of making 'throwback' music. Which is fine once in a while, but it's important to keep things fresh. Producers like Bambounou, Preditah, Sinjin Hawke, Darq E Freaker, French Fries, 5kinandBones and TRC are making the most exciting music for me right now.
You are only 17, so by and large I'm guessing that means a lot of the music you play and are influenced by you haven't actually heard in a club. Do you think this has affected the way you make tracks?
I guess in a way it has. The times I've played out have helped me realise what actually works on a soundsystem, and what gets a reaction on a dancefloor. I think listening to a lot of radio and recordings from raves has definitely had an influence on my sound, and therefore my tunes have never strayed too far from the dancefloor anyway. I don't like people to get too comfortable on a dancefloor though.
You have a real idiosyncratic take on rhythm that recalls early Wiley and Dizzee productions. Have early grime productions been a big influence on your own style?
Without a doubt. Hearing the sense of space and rhythm in tracks like Mr Fidget's 'Bounce' and Dizzee's 'Hoe' was a real game-changer for me. One thing I feel a lot of current grime production is lacking is interesting rhythm and percussion. A lot of tracks seem to use the same half-step drum pattern (and some producers make it work for them) but I normally spend more time on building a rhythm than any other part of the track, and it's something I try and make stand out.
Without being so direct as to ask you how you would describe your music, do you think there is anything inherent to the music you make? Any fundamental principles that tie it all together?
Not particularly. I go for a 'less is more' approach to production. As long as a track has an interesting rhythm to keep a dancefloor on their toes, some kind of hook and a low-end to tie it all together, it's all good!
Your remixes of Trim and MIK really grabbed us. Is working with MCs something you enjoy? Are you looking to work on any original productions with them?
It's definitely something you'll hear me doing more and more in the coming months. Up until very recently my music had been purely instrumental, but this was only really as I didn't have the necessary contacts/facilities to record vocals. I'd love to work with some singers too at some point in the near future, it's just a matter of finding someone suitable.
Have you got any release or new projects in the pipeline for the coming months?
I've just put the finishing touches to my EP for B.YRSLF Division, which is a fairly mixed bag, with a couple of really cool remixes too. I started working with the B.YRSLF guys almost a year ago now, so we're glad to finally have the EP ready to go, just how we want it. Watch out for some physical releases from me as the year progresses too!
We are really looking forward to having you down. What can people expect from your set at Liminal Sounds?
MIK's on mic duty so I'll be running mostly instrumentals, but it'll be somewhere between grime, 'bass' and garage. You'll hear a lot of exclusive new stuff from myself, maybe one or two classics, and tunes I'm feeling in general.
-Catch Pedro 123 playing at LS04 @ Rhythm Factory on Fri 20th April alongside Slimzee, Youngstar, Slackk, MIK + more