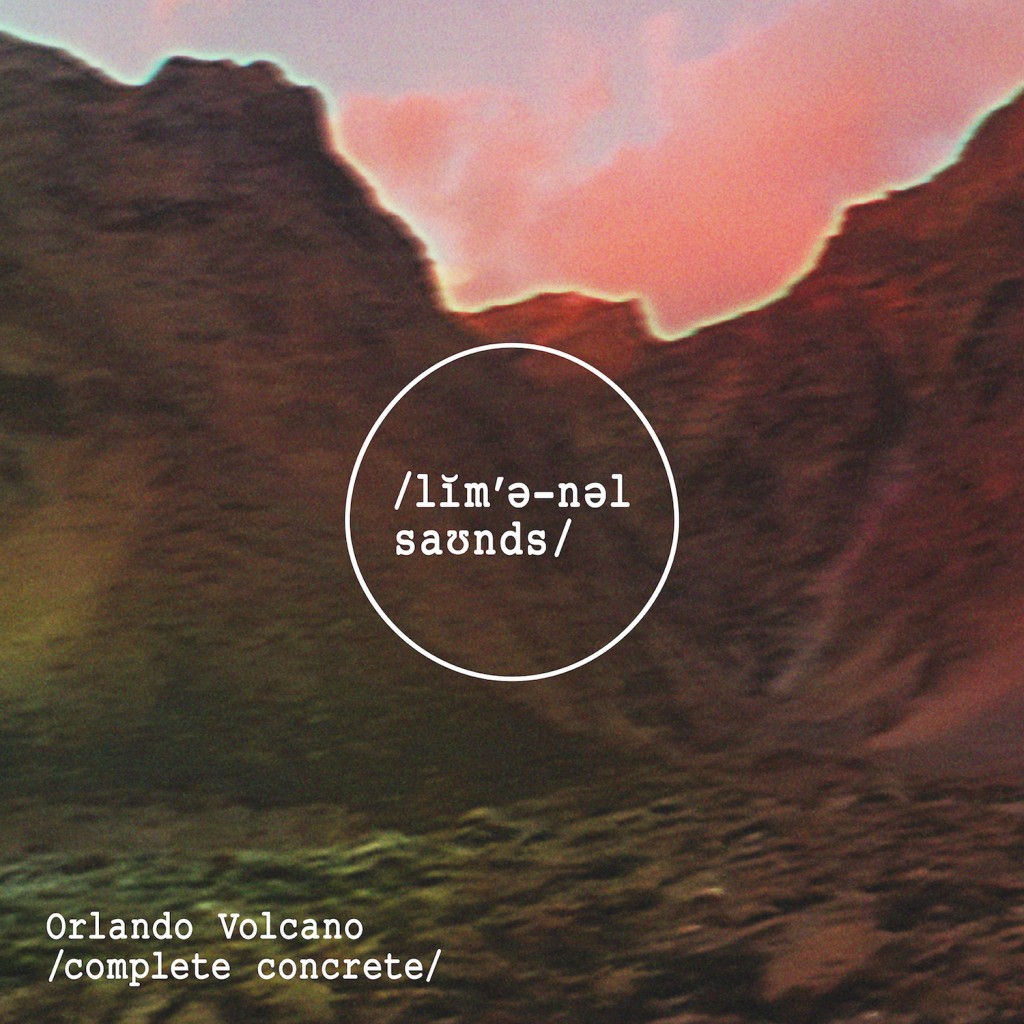 ORLANDO VOLCANO – COMPLETE CONCRETE
(LIMINAL SOUNDS – LMNL009)
1. My Dream Life
2. Mixed Messages ft. Gemma Dunleavy
3. Gold Bars Rhythm
4. The Mantis
5. Final Exhalation

Release Date: Fri 24th June 2016
We are delighted to announce that our first release of 2016 is the label debut from Orlando Volcano. The Brooklyn-based producer joins the Liminal Sounds camp with his new five-track EP 'Complete Concrete', featuring Gemma Dunleavy.
While Orlando Volcano may not have a big back catalogue just yet, the multi-talented DJ, producer and Escape From Nature label boss has been quietly and confidently developing a sound that is all his own. Connecting the dots between England, Jamaica and USA, his music deftly balances nuanced emotion, fluid musicality and powerful club physicality. This unique approach is in full evidence across the five tracks that make up the rugged yet refined 'Complete Concrete'.
Opener 'My Dream Life' sets the pace for the EP, setting off its playfully buoyant melodies against a sharp rhythmic bounce. This leads smoothly in to 'Mixed Messages', which features vocals from Irish singer Gemma Dunleavy, who has previously worked with the likes of Murlo and Ziro. Here her soulful vocal performance sweeps through Orlando's production to create a shimmering dancehall anthem destined for discerning summer dancefloors.
The EP takes a darker turn through the eerie maze of 'Gold Bars Rhythm' before emerging in to the light once again as the glistening synths of 'The Mantis' unfurl over a marching drum line. Completing the EP is the aptly-titled 'Final Exhalation', which carries 'Complete Concrete' out on a poignant end note.