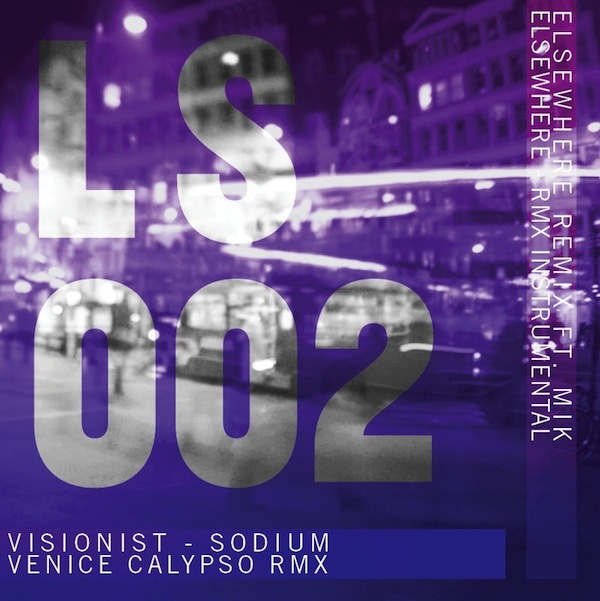 Following what we hope was the success of our experiment with LS001 thanks to the generosity and talent of Throwing Snow and Drop/Dead, in the run up to our next event with Get Some on Fri 16th Sept we have attempted to push things even further with LS002.
In the hope of forging ongoing musical relationships and bringing to life new music that will outlast the fleeting moments of the events we are putting on, we bring you LS002, a four-track free EP that features artists from our lineup working with one another in order to create something that represents a shared understanding of their musical visions. Starting from the foundation of a track that Visionist was kind enough to provide, the EP features remixes from Venice Calypso and Elsewhere. We also got M.I.K. in the studio to vocal an edit of Elsewhere's remix which makes up the final track of the EP.
We hope you can see the movement of the track as it is refracted through the input of each artist and that it brings to light something which otherwise wouldn't have existed.
LS002
DOWNLOAD: HERE
1. Visionist – Sodium
2. Visionist – Sodium (Venice Calypso remix)
3. Visionist – Sodium (Elsewhere remix ft. M.I.K.)
4. Visionist – Sodium (Elsewhere remix instrumental)
Liminal Sounds @ Rhythm Factory
Friday 16th September
11pm – 5am
FREE / £3 / £5
Trim & DJ Begg
Damu
MIK
Visionist
Venice Calypso
Elsewhere
Eagles For Hands
Crypt
2nd Drop Records
Get Some DJs