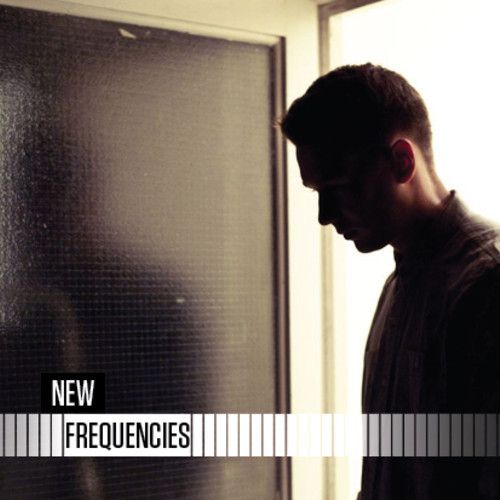 My pick of this week's mixes comes from one of my favourite artists at the moment, Hodge. Coinciding with the release of his new 12″ for Livity Sound offshoot Dnuos Ytivil, the Bristol based DJ and producer has dropped a new mix of his own productions via Mixmag.
Hodge has consistently impressed over the last twelve months, focusing his sound after promising releases for Immerse, Deadplate and Well Rounded Housing Project, and delivering some of the most deadly club tracks I have heard in that period. Last year saw him collaborating with Peverelist on the killer 'Bells' single and unleashing two rugged percussive weapons on the 'Resolve' / 'Prototype Fear' 12″, honing in on a unique brand of soundsystem-weighted techno that is aglow with the spirit of Bristol's rich underground lineage. Up next is the fierce 'Amor Fati' / 'Renegades' release for Dnuos Ytivil, which is perhaps the best distillation of this sound yet (check previews of it here).
In honour of this, Mixmag are hosting a new 35-minute mix from the producer that showcases his recent and forthcoming work. Featuring tracks from the aforementioned releases as well as a forthcoming collaboration with Facta and a couple of unreleased productions, the mix guides the listener through a confident and powerful arsenal of material from a producer that has really come in to his own.
The mix is available to stream below and up for download via the Mixmag site here.
Also worth checking out:
Visionist on Rinse FM – Ahead of his performance at the upcoming Rinse Easter party at fabric, Visionist took over the Rinse airwaves on Tuesday night with 2 hours of next level underground music.
MIXED by Lakker – R&S Records signed duo Lakker deliver a sprawling session for Thump comprised solely of Irish producers and reaching in to the outer fringes of techno, electronica and even grime.
FACT Mix 434: P. Morris – P. Morris follows his recent mixtape, 'Debut', with a killer 45-minute mix for FACT, which deftly switches between RnB, hip hop and more upfront club material.