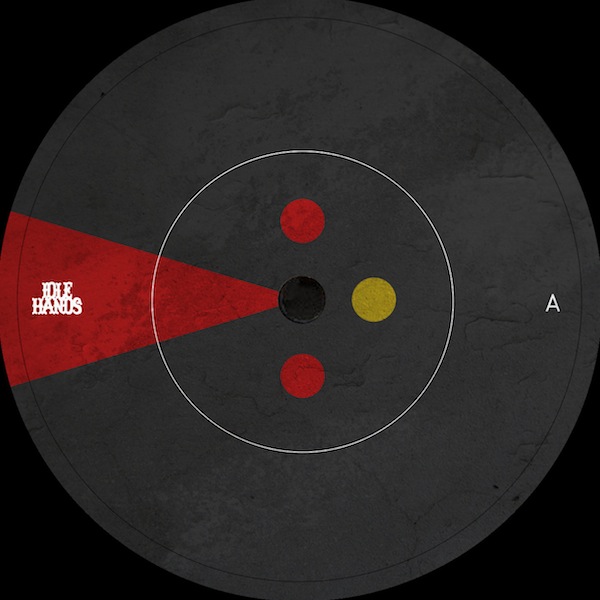 ALEX COULTON – CANDY FLIP / BROOKLYN
(IDLE HANDS – IDLE010)
A. Alex Coulton – Candy Flip
B. Alex Coulton – Brooklyn
Release Date: Mon 5th March
Since its inception in 2009 the Bristol-based Idle Hands imprint has carefully cultivated a reputation for itself as one of the most exciting purveyors of forward-thinking house and techno. With the label's carefully curated aesthetics and deep, sparse and raw sonic vision, they have set out a firm stand for themselves and the resulting esteem is well-deserved. The latest addition to a burgeoning roster that boasts Kowton, Outboxx and AnD is promising Manchester producer Alex Coulton who brings them up to the double figure mark with his remarkable 'Candy Flip / Brooklyn' 12″.
Coulton was first brought to many people's attention with his debut EP on the All Caps label last year. The three-track 'Representations' indicated his ability to build rugged  soundsystem grooves and individualistic melodies with his sparse productions and marked him out as one to watch in the process. Since then he has garnered support from a wide range of DJs that spreads from Ben UFO to Ben Klock. Here Coulton offers up two decidedly moodier productions that showcase a honed version of what was hinted at on the All Caps release.
On the A Side 'Candy Flip' operates at the axis where early dubstep's dubbed out atmospheres and swollen subs meets the hypnotic and jacking rhythms of house. Any semblance of melody melts into the symbiotic propulsion of the kick drum and bloated bass hits while fragmental percussive edits skate across the propulsive central shuffle, cutting through the heavy low end with precision. No extraneous artifacts remain as the track burrows further and further down into the core that propels it.
Coulton allows room for  a melodic slight of hand on 'Brooklyn', employing warm but sombre chords which are slowly warped into altogether eerier shapes and eventually dissipate into the echo chamber that replaces any tangible sonic ambience. Again led by the sparse but driving percussion, metallic bass tones act out against the prevalent rhythm to give the track a healthy swing.
I couldn't find a stream of the release, so you will have to settle for previews of his last EP  on All Caps and the words above to give you an indication of what to expect…