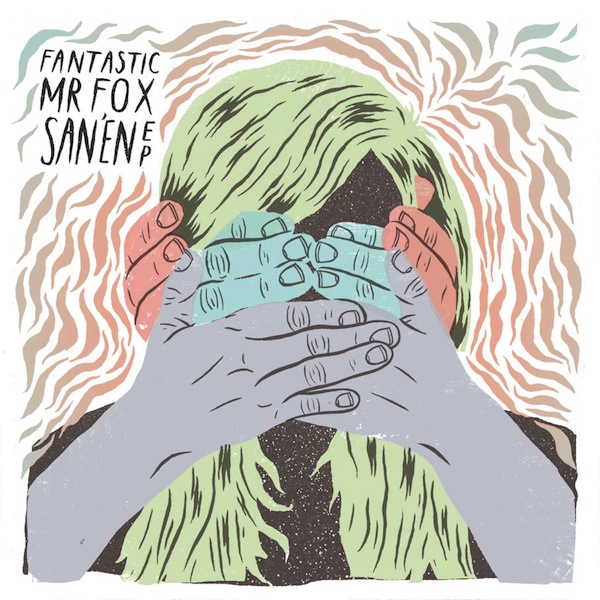 FANTASTIC MR FOX – SAN'EN EP
(BLACK ACRE – ACRE035)
1. Pascal's Chorus ft. Alby Daniels
2. Speak Nuh
3. San'en ft. Alby Daniels
4. Yesterdays Fall ft. Alby Daniels
Release Date: Mon 4th June
Perhaps it is because of his sparing release schedule or the fact that he opts out of the limelight and the kind of indulgant self-promotion that so many producers fall foul off, but for me Fantastic Mr Fox is one of the most inexplicably underrated producers in the UK. Along with a sprinkling of other releases and remixes, his long standing relationship with the Bristol-based Black Acre label has heralded a slowly flourishing bounty of brilliantly inimitable electronic music. Now after a twelve month absence he is returning to the label with another stunning four-track EP, which as always is well worth the wait.
Still sounding as instantly recognizable as ever, the tracks here maintain all the hallmarks of his earlier productions while showcasing a more refined sound than we have heard before. On three of the four tracks here he enlists the help of his multi-talented label mate Alby Daniels on vocal duties, providing both a new manner of cohesion and an evolution in Fantastic Mr Fox's songwriting abilities. Released from the restraints of sampled vocal manipulation, Daniels' vocals are allowed to burrow deep into the heart of these tracks and draw out the sincere emotion with which his melodies have always been so deeply imbued.
7-minute opener 'Pascal's Chorus' is more tempered than anything we have heard up to this point, letting the track unfurl at its own pace as each new element lingers over what has preceded it. Stretching wavering keys over characteristically jittery percussion, the more linear house groove underneath ensures that the track maintains a more linear momentum throughout, while Daniels' vocals manage to nestle into the track's subconscious without ever detracting attention away from the instrumental. 'Speak Nuh' is the solo instrumental track on the EP and uses the opportunity to explore a harder, more straight-edged dance floor sound. Building softly over the first minute, little warning is given as the track bursts into a rude grime snap replete with warped strings and hissing snares, all the while keeping hold of the same gleeful bounce that runs through the rest of the EP.
Up next, 'Yesterdays Fall' is a deftly deployed RnB slow jam that monopolises beautifully on the rich soul tone of Daniels' voice. Paring back the percussion to tumbling kicks, open clicks and shuffling hats, the muted but warm synths follow his lead as they wind themselves into a lush, easy groove. Title-track 'San'en' rounds off the EP with what is perhaps the closest to pop that Fantastic Mr Fox has veered yet thanks to the fluttering percussion, infectious vocals and glowing chord progressions. Here the evolution in his tracks as 'songs' is evident, employing his unusual arrangement to deconstruct any verse-chorus-verse-chorus monotony in favour of a delicately drifting journey that is infinitely more affecting.
Stunning.