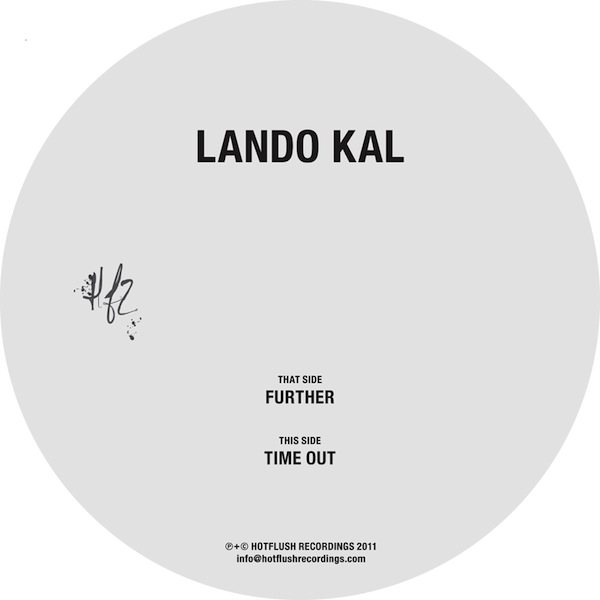 LANDO KAL – FURTHER
(HOTFLUSH – HFT015)
1.Lando Kal – Further
2. Land Kal – Time Out
Release Date: Mon 16th May
Better known as one half of hyperactive hip hop duo Lazer Sword, Lando Kal steps up to Hot Flush for a two-track solo outing. Showcasing a completely different facet to his production talents, these two tracks step away from the brash, hypercoloured synths and stumbling rhythms of Lazer Sword, exploring altogether deeper territory. Taking the innate sense of funk and soul that can be heard in abundance in his other work, he reworks it brilliantly in the context of loose garage rhythms and muted sound palettes.
'Further'  is an undeniably infectious offering, driven by its insistent vocal loop and percussive swagger. The slickly swung 2-step rhythms provide the propulsion letting the subterranean synths and deftly cut up vocals ripple through the track while the rolling bassline brings a healthy does of West Coast funk to proceedings.
On the flip, 'Time Out' provides a more abstract counterpoint, deconstructing the tightly wound structures of 'Further' to let the elements find their own way through the expansive space created in the mix. The restless drum patterns skitter through the vacuum-like synths refusing to settle, while the bass plunders the depths below.