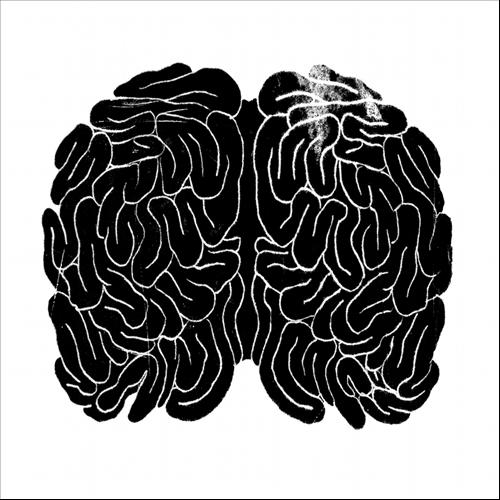 VARIOUS – BRAiNMATHs VOL.1
(BRAINMATH – BRAiNMATHs)
1. Airhead – Paper Street
2. Bakongo – Amhara
3. Brackles – 6am El Gordos
4. SBTRKT – One Week Over
5. Airhead & James Blake – Pembroke
6. Untold – Flexible
7. SBTRKT – Laika
8. SPiDERS
9. Zomby – Rumours & Revelations
Release Date: Mon 27th Feb
Brainmath is the shadowy and unpredictable sister label to the perennially on-point Ramp Recordings label helmed by Tom Kerridge. As the man behind not only these two imprints but also PTN and more recently Fourth Wave, Kerridge's impeccable A&R skills have unearthed a wealth of talent, and nowhere more so than on Brainmath. Responsible for a concise but perfectly formed series of releases between 2008 – 2010, its unpredictable release schedule, brilliantly curated artwork and borderless music policy have all contributed to making it one of the most exciting labels of the last few years. The label has lain dormant for the last two years, but it is testament to its enduring quality that its releases remain in high demand.
Now for the first time they are collecting together some of their highlights for a compilation that will be available on both CD and digital. Given that a lot of these tracks were only ever available on limited edition vinyl originally, this will be the first time you will be able to get hold of them while avoiding the hefty discogs price tags. Articulated with the same enigmatic and aloof precision that has characterized the label over the years, the press statement nonchalantly reels off a tantalising taste of what is on offer here: "So here it is – Zomby's first experiments away from dubstep, SBTRKT's debut releases, James Blake's second ever release, Untold's experiments in rhythm and bass, Roska (as Bakongo) getting deep, Brackles getting blissed out, and yet still nobody knows who the 'SPiDERS' are."
Airhead opens the comp with the beautifully textured and expansive planes of 'Paper Street' as well as joining James Blake on the warped, drunken bump of 'Pembroke' – still one of Blake's best offerings yet in my humble opinion. Roska explores an alien vision of UK funky under his Bakongo guise with the buzzing dissonance of 'Amhara' while Brackles delivers the skittering, hypercoloured '6am El Gordos'. Masked producer SBTRKT features twice with some of his earliest material to see an official release. His debut release 'Laika' tunnels down a sinewy 2-step path that audibly harbours the latent elements that would come to charaterize his debut album, while 'One Week Over' from the slightly later '20-20′ double pack channels a more linear, minimal vibe. The supple grime morphing 'Flexible' from Untold showcases possibly the best distillation of his grime instrumental series and sits comfortably alongside the humid funky swagger of 'Rumours and Revelations' from Zomby. The still unknown SPiDERS completes the stellar tracklist with their self-titled contribution, a dark abyss of dystopian dubstep that creeps under your skin and plants itself firmly in your head.
While compilations are by and large becoming less and less relevant within the context of how people consume music, the sheer quality of music on offer here makes this an essential purchase. Whether this is the final statement from Brainmath it is hard to know, but it is certainly an emphatic one.