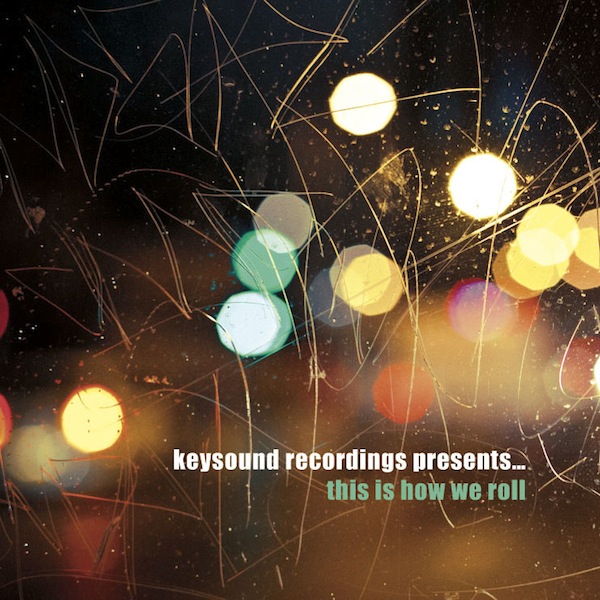 VARIOUS – THIS IS HOW WE ROLL
(KEYSOUND RECORDINGS – LDN036)
01. Visionist, Beneath & Wen – New Wave
02. Beneath – PVO
03. Samrai – Hear Me Now
04. Visionist – Dangerous
05. Wen – Commotion VIP
06. Double Helix – LDN VIP
07. Epoch – The Steppenwolf
08. Dusk + Blackdown ft Farrah – Lonely Moon (Android Heartbreak Drumz Remix)
09. Fresh Paul – Blaster
10. Mumdance & Logos – In Reverse
11. Gremino – Monster VIP
12. Rabit – Satellite
13. E.m.m.a. – Peridot
14. Moleskin – Burst
Release Date: Mon 25th March
Dusk & Blackdown's credentials as tastemakers and champions of the best that the UK underground has to offer are pretty self-evident. In their multiple roles as DJs, producers, label heads and radio show hosts amongst other things, few have documented the evolution of soundsystem music over the last decade with the same innate understanding and fine-tuned ear for unique and forward-facing sounds. However, in the last six months it certainly feels likes a new chapter has been started with a fresh focus and the duo firmly placed at the core of a burgeoning new movement.
While compilations are often superfluous additions to a catalogue or a calculated move to draw what is left from their existing canon, 'This Is How We Roll' is a defiantly individualistic and focused mission statement that captures the current electricity that surrounds their network of like-minded contemporaries brilliantly. As the quote that runs through opening track 'New Wave' states, this is the sound of 'the new wave, coming through'.
This fourteen-track compilation features a selection of the artists that you will have heard championed regularly through their central Rinse show hub, many of whom, it is pertinent to note here, fail to get the recognition that they deserve anywhere else. Focused around this loose associated network and connected by the outline of Dusk & Blackdown's distinctive take on club music, the compilation manages to explore a large amount of sonic terrain.
Perhaps the most well known of the artists on the compilation is the triumvirate of Beneath, Visionist and Wen who collaborate on opening track 'New Wave' as well as supplying solo productions. From the militaristic roll of Beneath's 'PVO', to the icy chill of 'Commotion VIP' by Wen via the string led 2-step bump of Visionist's 'Dangerous', their output provides the rugged framework on which the compilation is built.
While grime provides a consistent undertone to the compilation refracted through a series of other influences, more overt grime also gets a strong look-in on the compilation, be it the deranged bass malfunctions of Gremino's 'Monster VIP' or Rabit's dystopian pulse riddim 'Satellite'. That is not to say that the compilation is straight darkness either, and there is also room for flecks of colour dispersed throughout from Fresh Paul's expansive 'Blaster' to the mournful RnB of 'Burst' by Moleskin through the seasick swing of E.m.m.a.'s 'Peridot'. Further worthy contributions complete the package from Samrai, Double Helix, Epoch and Dusk & Blackdown themselves.
A special mention must also be directed towards Mumdance & Logos who join forces on 'In Reverse', perhaps the most explosive and idiosyncratic track on offer and one that has the ability to completely shut down a rave if dropped at the right time.
As both a document of an exciting time for a nascent community of talent and a statement from a label marking their territory, 'This Is How We Roll' feels like a success and will hopefully prove a pivotal moment for both.