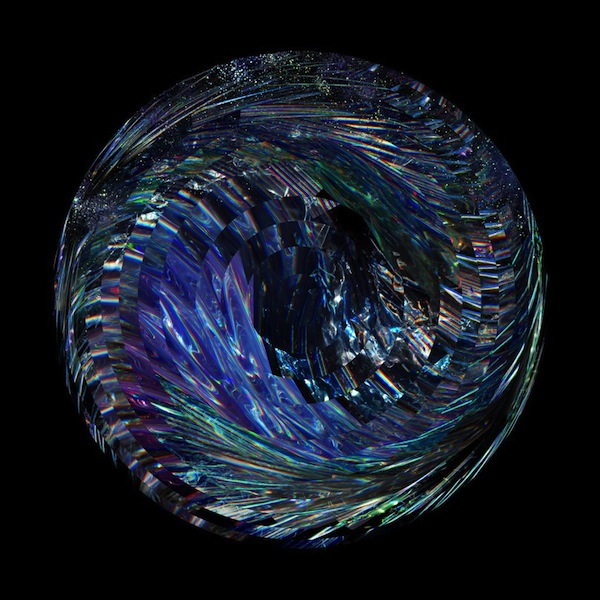 VISIONIST – I'M FINE
(LIT CITY)
1. I'm fine
2. Lost
3. Pain
4. Escape
5. The Call ft. Fatima Al Qadiri
6. I Don't Care
Release Date: Tue 3rd September 2013
Following in quick succession from his well-received 'Snakes' EP on the Berlin-based Leisure System imprint, Visionist dropped his new 'I'm Fine' EP via the US Lit City label last month. Having continued to hone his sound over the course of a series of releases over the last couple of years, the new EP will undoubtedly prove to be a watershed moment for him.
The six-track EP feels like the logical successor to his previous self-released 'Crying Angels' EP. Centred around the emotive possibilities of vocal manipulation, the EP is some of his most sparse and nuanced yet, while retaining all the visceral power of his previous offerings and remaining firmly rooted in grime. Removing much of the scattershot percussion and rugged constructions that have characterised his earlier productions, 'I'm Fine' is crafted largely from layers of masked vocal samples, twisting familiar sources into otherworldly spirits and letting the interplay of the natural cadences bring new shades to his music.
The titular opening track sets the tone for the EP, twisting ghostly choirs around the urgency of the central vocal sample over little more than a heartbeat bass pulse and icy shakers. From there things build, with 'Lost"s tumbling drum line complementing its slippery vocal acrobatics and 'Pain' anchoring its weightless voices to metronomic bass hits and reversed percussion. Fuller song structures then come into play as the second half of the EP begins, with energy and anxiety mounting in equal measures. 'Escape' utilises spiralling arps and scattershot snares to contain the flurry of gasps that emerge from the ether, while 'The Call' with Fatima Al Qadiri builds its own structure from the two artists' intertwining  melodies. 'I'm Fine' then ends on 'I Don't Care', which propelled by its submerged 4×4 kick draws the EP to its close.
'I'm Fine' is a fascinating record from an artist that has found his voice(s).