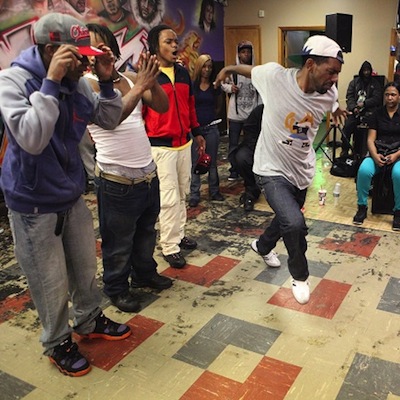 Following a series of one-off screenings around the world, Tim & Barry's full-length footwork documentary 'I'm Tryna Tell Ya' is now available to watch online.
The film is the result of a trip to Chicago in Spring 2012, during which some of the Don't Watch That team followed, interviewed and even lived with a number of the scene's key figureheads, including DJ Rashad, DJ Spinn, Traxman and RP Boo. Exploring the evolution of both the sound and the dance style, the documentary is a compelling insight into the lives of the pioneering artists leading the scene.
The film is particularly poignant given the extremely sad and untimely death of DJ Rashad earlier this year. The Teklife 'Next Life' compilation is out now on Hyperdub with all profits going to DJ Rashad's son, Chad.